Where the Wild Things Are! Providing Effective Active Supervision
February 21, 2023 @ 6:30 pm

-

8:30 pm

$24.00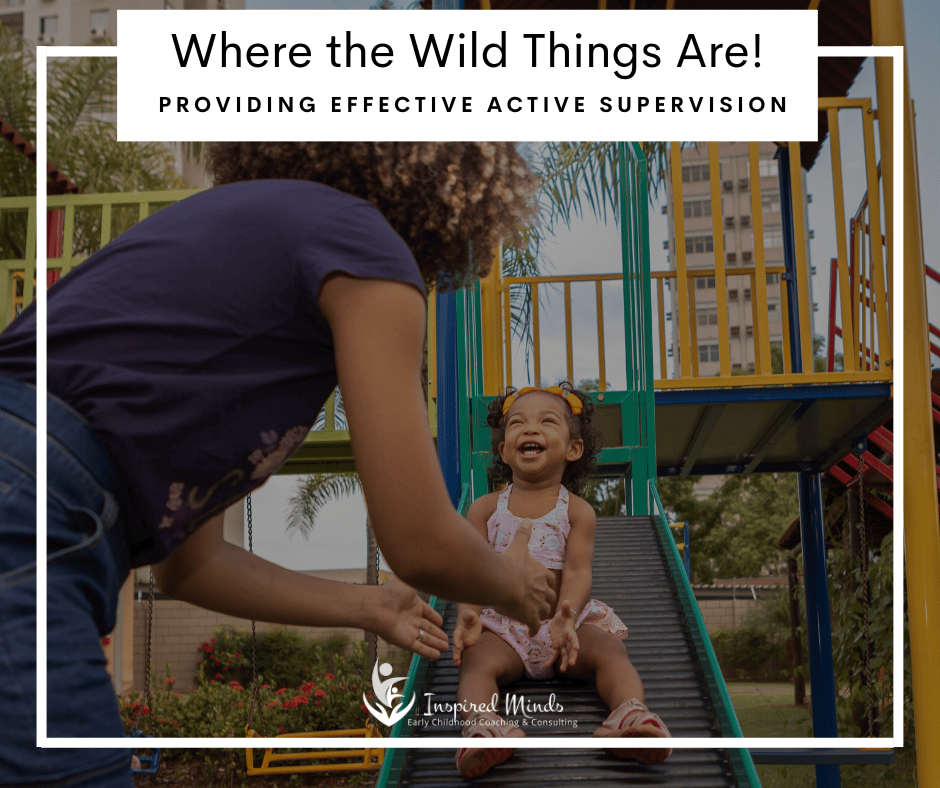 Where the Wild Things Are! Providing Effective Active Supervision
You turn for 30 seconds and BAM! The children are climbing the shelves, running over, around and under things, biting is now a sport and chaos has erupted in your play space! What happened?! How can you ensure children's safety when chaos is happening? As early childhood educators, our role is not to simply watch children but to provide a space where they are safe to explore and discover. To do this, we need to ensure we are supervising children with intentionality and purpose. Active supervision is about taking an active role in children's play while creating a safe space for them to do so. Engaging in active supervision sometimes means we stand back, observe and document children in play, showing our own wonder and curiosity in their explorations. While other times, it requires us to become an active part of the children's play and remind them of safety parameters and helping them think through problems and encouraging them to solve it! If we want our supervision strategies to be effective, we need to be intentional in our own practices! In this session, we will discuss many ways to engage in active supervision that ensures children are free to play and learn. We will review case studies of difficult situations to supervise and how to overcome these moments of chaos. Sometimes, we need to be wild with them in order to embrace the play! Let's get wild!
Objectives
Define effective supervision and active supervision.
Identify 6 strategies to active supervision.
Identify supervision distractions, challenges and how to overcome them.
Things to Keep in Mind:
Registration closes 24 hours in advance!
This workshop will be held online through the Zoom platform.
You will need access to a smartphone, laptop, tablet or computer with audio capabilities to join us.
A link will be emailed to you 24 hours prior to the workshop. Please click the link 10 minutes before the workshop begins to join in.
Certificate of participation will be available to registered participants.
All registered participants will have 30 days access to the webinar recording.
E-transfers to be sent to tina@inspiredmindsecc.ca
Zoom link is included in your ticket email. Reminder emails will be sent out 24-48 hours prior to event.