'Beyond the Basics' Workshops
We deliver high quality professional development workshops on a variety of topics in early childhood learning and development and best practices.  This list is constantly being added to as we develop and explore new topics that would benefit you. Our workshops are designed to inspire, educate and motivate through fun and engaging strategies and activities. These workshops are hands-on, interactive workshops that provide practical strategies that go 'Beyond the Basics' and can be quickly and easily incorporated into your program. All of our workshops include workshop handouts, resources and certificates of participation. Join the fun!
Workshops include activities and strategies for ages 1-12 years
Each session is 2 hours; 3-hour extension options available on request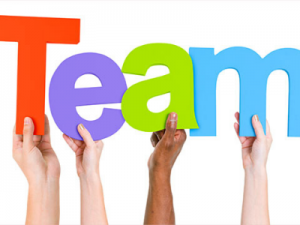 Building Stronger Teams Together:
Effective Team Communication in Early Childcare Programs (3 hours)
Building a strong team in early childcare takes cooperation, understanding and communication!  This session includes strategies and activities that will encourage you and your colleagues to work together, learn about your own communication behaviors, communication styles and how to overcome obstacles and effectively resolve conflicts in order to move your team forward. The best way to understand these skills and strategies is to practice, practice, practice! And that's exactly what we're going to do! Effective communication and working together as a team are the foundations to providing a quality early childhood environment that is fun for everyone!
---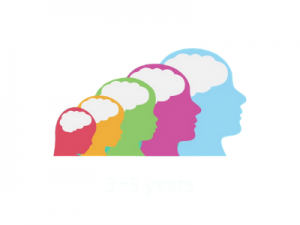 Which Way to the Brain?
Brain Smart Strategies to Support Early Learning and Development
This geeky brain session is all about having fun, laughing and learning through hands-on activities as we discuss the science and the research behind early brain development.  Take a journey with us as we discover the 5 key findings in early brain development.  Get your brains activated and engaged as we go a step further and learn some brain smart strategies to support these findings! Identify the science behind our practices and how it impacts the early learning environment. Learn some tips and tools of the trade, share your ideas with your team and take these strategies and ideas "Back to the Class"! Let's build brain connections and build better brains!
---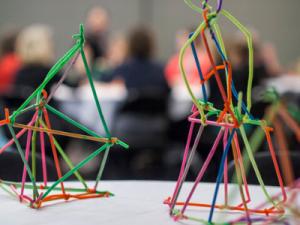 NEW! Brain Architecture Game
The Powerful Role of Positive Relationships with Young Children
Children are exposed to a variety of experiences and stresses…some positive, some toxic.  How do these experiences affect their brain development and lifelong learning?  How can you ensure that you provide the positive support system children need to get through these experiences and help them become successful and confident individuals? What promotes brain development and what derails it? Find the answers to these questions and many more about stress and early experiences as we play and learn through The Brain Architecture Game. This session introduces the core concepts from developmental science in an interactive approach that you will not forget! This game was developed by a partnership between the USC Creative Media & Behavioral Health Center, Center on the Developing Child at Harvard University, Clinical & Translational Science Institute at the University of Pittsburgh, and the FrameWorks Institute. Join us as we work together to build better brains!
---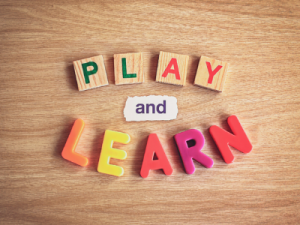 DAP Trivia Time  
Understanding Best Practices in Early Child Care
Are you DAP? What is DAP? This hands-on, full participation workshop is designed to get you involved in understanding Developmentally Appropriate Practices. Learn how to enhance your teaching practices in early childhood as we discuss the cornerstones of developmentally appropriate practices and examples on how to implement these strategies in the classroom. We will also introduce some of the key elements of the Alberta Flight Curriculum Framework.  Instead of just a discussion though, let's follow the child's lead and play! Get your teams ready as we transform this workshop into a game show extravaganza that makes learning fun!
---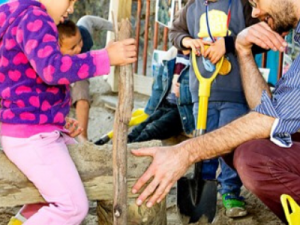 Where the Wild Things Are
Providing Effective Active Supervision 
Implementing effective active supervision is vital to providing a safe environment for children to explore and learn.  By identifying the key principles of effective active supervision and learning some active supervision strategies, your team will be able to minimize accidents and incidents and be able to focus on the children's play experiences.  Just remember to S-M-I-L-E and your active supervision strategies will lead the way. Participants will learn some tips and tricks to ensuring that they are actively supervising their classroom and that children's play is fun, safe and full of discoveries and adventures. Active supervision is the key to high quality childcare programs! 
---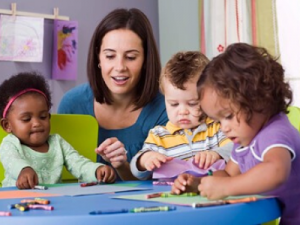 Making Connections for Learning
Providing Quality Interactions
The key factor in helping children to learn and grow is to establish strong and trusting relationships…but this is easier said than done! The foundations to learning lies in the positive supports children receive in the early years and their interactions with the important people in their lives. By turning everyday interactions into quality interactions, we are helping to build positive relationships with children that will lead to improved learning and help children gain the confidence they need to explore the world around them. These are lifelong learning skills in the making – and it starts with you! Get ready as we learn activities to support serve and return interactions, high quality, and intentional interactions. These strategies are sure to add new ideas to your interactions library!
---
NEW!

The More We Get Together
Inclusive Care for Children with All Abilities
Inclusive care isn't something we add to our classrooms – it IS our classrooms! Every day we ensure that our environments and activities are responsive to the needs, interests and abilities of all the children in our care. But how do we know this? How can we ensure our classrooms are inclusive? In this workshop, we will explore the answers to these questions and many more. Let's take a look at what are the unique needs of children with special needs and some approaches we can take to best support children with special needs and their families. We will also learn a variety of ways we can adapt activities to meet the need and abilities of every child in our care. Let' look at our classroom with a new perspective – through the eyes of children with diverse needs!
---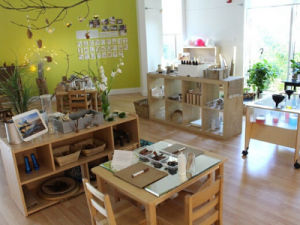 A Place to Play
Creating Inspiring Play Spaces for Young Learners
Let me play!!! Children need room to run, climb, jump, get messy, read books, paint masterpieces and build worlds of wonder…how can we fit all of it into one place?! This workshop is designed to spur the imagination of how to effectively transform your everyday classroom into a magical play space for children to have fun and learn. Designing creative floor plans and getting some practical tips and strategies are just some of the activities you will be involved in at this workshop. This workshop will be sure to help you create an inspiring environment where you and your children will love to explore!
---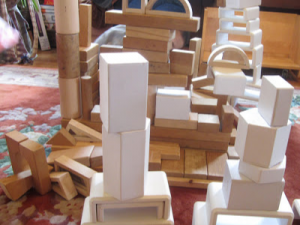 UPDATED! 

Build it Up!
Designing Creative Blocks Spaces
Let's Build! One of the most popular play areas for this creative expression is in the block centre. In this play space, children become engineers, architects, urban planners, designers and more! Participants will learn the fundamental elements of a high-quality block area along with some fantastic activities ideas that can really challenge the young mind. Block play is for all ages and all stages – a place for every child to construct and put their ideas into a visual form. Have you ever tried adding socks or rolls of tape to this center? Help children develop social-emotional, physical, imaginative and cognitive skills as they explore this amazing play space in your classroom. This workshop will inspire the architect and engineer in all of us!
---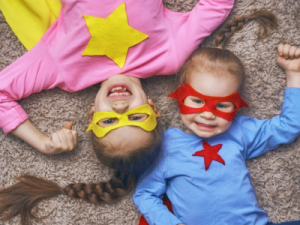 NEW!

The World is a Stage!
Inspiring Creativity through Dramatic Play
The world is a stage and children are the experts! Through Dramatic and Imaginative play experiences, children reflect the world around them through their eyes and their perspectives. There is no 'right and wrong' way to express these views, which is why children naturally express themselves through this type of play. Your dramatic area can be so much more than a house or a restaurant – it can be a rocket ship! A campground! A magical igloo! Or your local farmers market! Join us as we look at all the various ways we can change our early learning environment to be reflective of the children's interests and ideas of the world around them. Time to add to your educator toolkit and add idea to create an inspiring, motivating and creative dramatic play space for children in your care.
Each session is 2 hours; 3-hour extension options available on request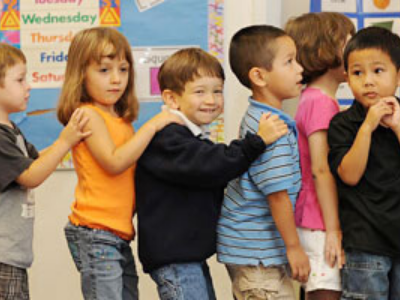 No Waiting!  Get Them Shaking!
Learning Effective Transition Strategies
Oh, those lovely transition times…where chaos seems to reign, and things get a little crazy!  Children are not able to sit and wait…or line up perfectly-every time…so why not make it fun for them and a smoother transition for you as well!  Participants will identify the 3 core concepts behind effective transitions and practical ideas and activities to support each concept: Plan it – Provide Warnings – and Engage! We will touch on everything from visual daily routine schedules to fun transitional activities. This session is sure to increase your library of transitional strategies that will smooth that chaos and stress and turn it into an enjoyable part of your day. Get ready to shake, sing and be innovative as we brainstorm fun transitional activities that will inspire you and the children in your program.
---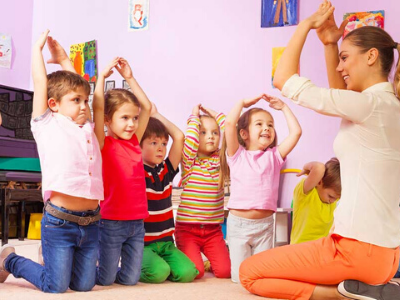 More Transitions!
Exploring and Extending Engaging Transitions
Help! I need more ideas! You have the basics for effective transitions and now you want to spice up your activity library. This 'make and take' workshop is for you! Participants will gain a more in-depth understanding of how transitions can affect child development and why they are such an important part of the day. Our transitions activity library will be developed through hands on activities, brainstorming session and ultimately by creating your very own, take it back to the class, transitions activity booklet. Rummage through a pile of fun and creative activities to find the ones that will work best for you and the children in your care.
---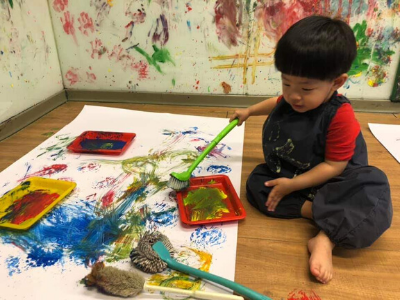 Beautiful Oopsies
Exploring the Creativity of Open Ended, Process Oriented Art Experiences
Ready to help the children explore their creative side? Creativity and creative expression is different for everyone, so it's important to provide a variety of creative outlets for children to express their own personal creativity. Providing open ended art experiences is one of these creative outlets for children. In these experiences, the focus is on self-expression, sensory exploration and the process of discovery and creativity. In this hands-on, make-and-take style workshop, you will get to explore and understand the beauty of open-ended, process-oriented art experiences through various materials and styles of creativity. Learn how to balance those crafty activities with open ended activities that focus on creativity. Don't forget to take home your own masterpiece to inspire the children in your program! 
---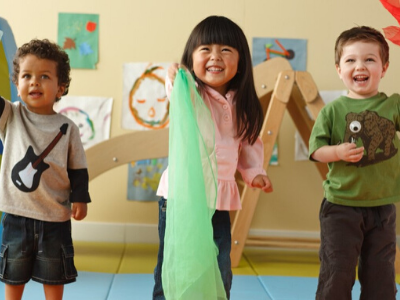 Shake, Rattle and Roll!
Creative Music and Movement Activities for Young Children
It's time to get your voices ready and your bodies moving as we shake, rattle and roll to all the different music and movement activities during this full participation, hands-on workshop!  Learn why it's important to implement music in your program on a regular basis, how it stimulates learning and development and fosters creativity.  Participants will discover how music and movement can be incorporated into all learning domains and supports different learning skills in addition to simply being a fun activity for children.  We will also extend on our musical talents by adding some props and instruments to our creative activities.  You don't need to be a professional singer or dancer to show children how much fun learning can be!  The music starts here!
---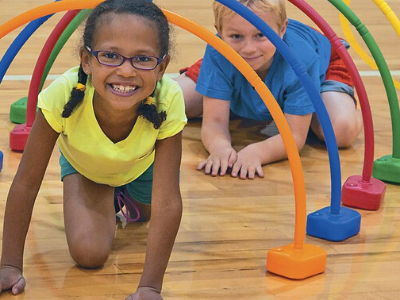 I Like to Move it, Move it!
Enhancing Physical Literacy in Your Classroom
Jump! Run! Stop! Crawl! Go! Children are definitely busy bodies and need a variety of activities to keep their bodies and minds healthy. In this workshop, participants will review what physical literacy means and how we can promote it through active play activities. Children require up to 3 hours of active play a day, so it's important that we meet their needs and get active in the class! Try out some activities yourself as we participate in some active play stations that are easy to implement and loads of fun for everyone. Get a variety of physical movement activity ideas and how to enhance active play in your program. Come with a water bottle as we will all want to try out these activities ourselves!
---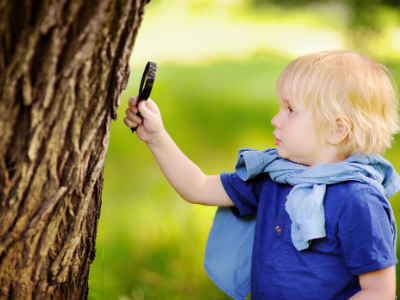 Rocks and Sticks and Wonderful Things
Creative Outdoor Play Experiences for Young Children
It's time to go back to our 'roots' and get outside to discover the wonders and adventures that the great outdoors has for us! Outdoor play and nature play gives children an opportunity to learn in ways that develop their minds, bodies and hearts. This workshop will give you some great ideas of how to promote these wonderful learning experiences for children in creative and simple ways! Whether its bark rubbing, freezing bubbles, going on a community scavenger hunt or hopping and jumping through mud puddles; every child deserves a chance to freely express themselves and connect with nature. Help children connect with the natural world and their community and see what can happen when we go outside and play!
---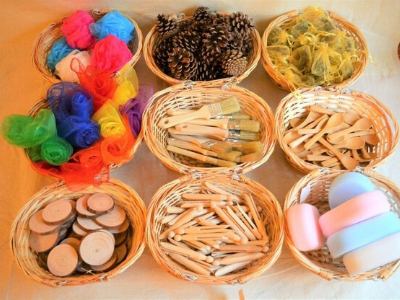 The Terrific Treasure Hunt!
Intentionality and Play with Loose Parts
Did you know that the cardboard box is in the International Toy Hall of Fame?  Sometimes, the simplest things can stir up the most creative imaginations!  This hands-on, full participation workshop is designed to show what loose parts are and how they can enhance your classroom environment and compliment children's creativity and play experiences.  As we explore the materials, we will review how these materials support learning and development, the different types of loose parts and how you can add them to your classroom to maximize their potential.  Leave with a list of great activity ideas that you can do in your class to support playing with loose parts.  It's a session of fun, exploration and creative thinking!  Let's think outside the box!
---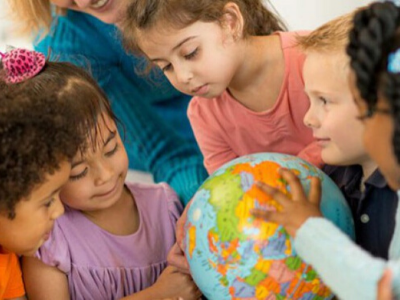 What a Wonderful World!
Promoting Multiculturalism and Diversity in the Classroom
Let's take a tour around the globe to learn how to promote a culturally diverse and inclusive classroom where every family, child and culture is welcomed with smiles and a friendly "Guten Tag!"   Promoting a multicultural and diverse classroom environment allows children to see the world in a variety of perspectives on a daily basis.  Let's help them learn about our similarities, appreciate and respect our differences and uniqueness by teaching them about how everyone smiles around the world!  This workshop will provide you with a collection of activities and ideas that will help you to plant the seeds of empathy and help children understand the world around them. Let's embrace our cultures and our diversities and show children what a wonderful world we are all a part of!
---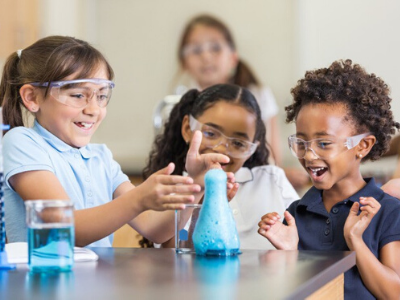 Tinkering and Toying with STEM
Engaging Activities to Support Science, Technology, Engineering & Math with Children
Boing! Tink! Rumble! Roll!  These are the sounds of engineers and designers in the making!  But where can we start to promote and support these creative minds?  Through STEM!  Supporting children on their journey of investigation, predicting and exploring can be a daunting task or a great way to spice up your early childhood classroom!  STEM learning is easier then you may think. So, let's put on our thinking caps as we discover, tinker and toy with different ways to promote intellectual thinking with young children through hands-on and engaging activities! Let's follow the children's natural interests, sense of wonder and curiosity as we learn and explore some amazing science, technology, engineering and math activities designed specifically with children in mind! 
---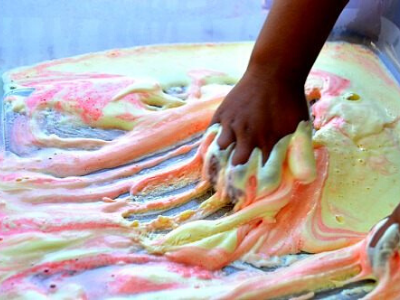 Ooey Gooey Messy Fun!
Designing Sensational Sensory Stations!
Learning through the senses is exactly what children need to explore the world around them.  So let's respond to these needs and get messy with ooey gooey sensory stations! This workshop will give participants hands on opportunities to explore a variety of sensory stations for all ages and stages.  In addition to these fun activities, we will also cover why it's so important to have multiple sensory play experiences for children and how it enhances their learning and development. We will cover the main five senses as well as the additional two senses that aren't as commonly known but are equally important to children's sensory experiences.  So roll up your sleeves and let the messy play begin!
---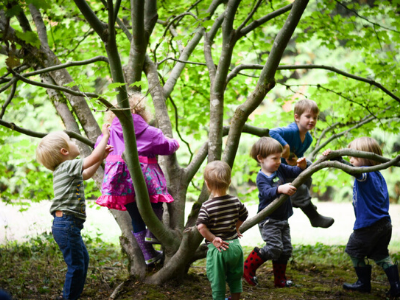 NEW!

Take a Chance on Me!
Encouraging Risky Play in Early Childhood!
"I wonder how high I can climb that tree?" "What would happen if I went down the slide hands first?" I wonder if I could get up on that big rock?" Curiosity, play, risk and children go hand-in-hand as children explore the world around them and test their own abilities. This is adventure play! Adventure Play, also known as risky play, does not mean putting the children in danger, it means letting them asses what they can do and letting them push themselves to find out what will happen – and not know the outcome! Let's help children build fundamental skills to assessing how the world and their bodies work. Take a chance with me as we explore all the benefits of risky play, how to support children's sense of investigation and exploration and how to help create an adventure play environment. Let's go!
---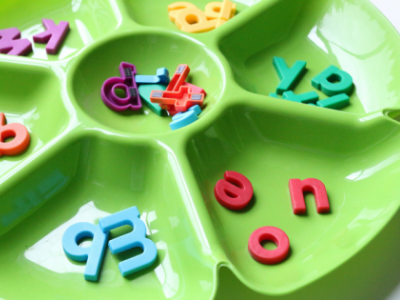 NEW!

Laughter and Learning with ABCs!
Planning Engaging Language and Literacy Activities
Do you sing the 'ABC Rock and Roll' song? Have you read the story, Chicka Chicka Boom Boom Boom? Do you have natural letter blocks? These are great tools for children for learning language and literacy skills! Letters, language and literacy are everywhere in a child's world! From street signs, to labels on food packages, to songs, and when we communication with children. Children are constantly exposed to a world rich of robust language and literacy. Let's explore how to support an intentional learning environment as we throw away those worksheets, flashcards and tracing pages to really focus on the natural process of learning language and literacy skills – through fun, hands-on activities! Let's play, read, sing and learn together!
Supporting Positive Behaviours Workshops
It Isn't Any Trouble Just to SMILE
Supporting Social Emotional Learning (SEL) with Children
2 hours; 3-hour extension options available on request
Encouraging a child to smile, laugh, explore and see their own potential are the foundation blocks to future learning and development. Teaching children about SEL, Social Emotional Learning, gives them the tools they need to be independent and confident individuals. We can be the positive supports for them in this critical life learning process by identifying the tools needed for each of the strategies in SEL; Self-Awareness, Self-Management, Social Awareness, Relationship Awareness and Responsible Decision Making. Join us as we explore activities that help children learn about their feelings, how to express these feelings and how to become their own agents of learning and citizens of the community! Let's start learning and growing with a SMILE! 
---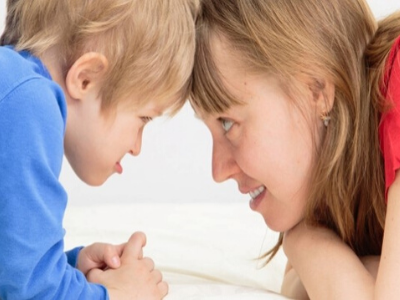 Know No No's
Supporting Children with Difficult and Challenging Behaviours Using Positive Guidance Strategies- 3 Hour Overview
Difficult and challenging behaviours of young children can often baffle us as we struggle to understand them. The key to remember is that all behaviour is a form of communication…we just have to figure out what they are trying to say! This introduction session to positive guidance identifies why children might engage in challenging and difficult behaviours and how we can get to the core of this style of communication. Understanding each child and being pro-active in our approach to guiding behaviours, will help keep a calm and encouraging environment for young minds to explore and learn. Our focus will be on identifying the communication behind the behaviours. We extend on this as we engage in activities to help children express their feelings appropriately, learn self regulation strategies and finally identify what to do when children 'flip their lid'.  Our goal is not to fix the behavior but to support the child in learning more positive ways to communicate their needs, wants and ideas through positive behaviours. 
---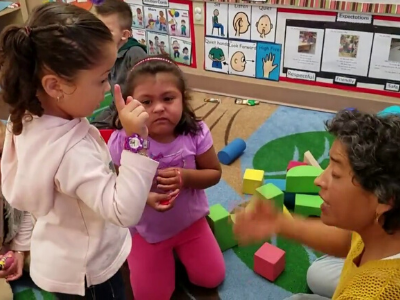 UPDATED! 

Know No No's Series
Understanding Positive Guidance Strategies – 3 Part Series
6 hours total 
Expressions and difficult behaviours of young children can baffle us sometimes when we struggle to understand them. The key to remember is that all behavior is a form of communication…we just have to figure out what they are trying to say! Which is sometimes easier said than done. This workshop series takes a more detailed and in-depth look into how we can support children through difficult feelings and behaviours and how to help them learn more appropriate ways to express themselves. Understanding each child and being pro-active in our approach to guiding behaviours will help keep a calm and encouraging environment for young minds to explore and learn. Learn some practical strategies that can help you and the children in your room. Our goal is not to fix the behavior but to support the child in learning more positive ways to communicate their needs, wants and ideas through positive behaviours.
---
Part 1: Guiding Children's Behaviours through Connection (2 hours)
Communicating their feelings and the strong relationships children build with their caregivers and their friends are at the roots of supporting children with difficult and challenging behaviours. In this first session, we will identify a variety of strategies and activities to help children learn how to express their feelings and build their skills in self-regulation and self-management. We will also look at a variety of strategies that you can implement in your program to support positive relationship building on a daily basis.
---
Part 2: Creating an Environment to Support Positive Behaviours (2 hours)
In this session, we will look at how we can create a supportive and safe environment for children to feel free to express themselves and communicate their needs. Preventative and proactive strategies are designed to be responsive to the children's needs and help to minimize difficult and challenging behaviours. Our environment, along with our relationship with each child, can help each child feel safe, secure, comfortable and confident when learning how to communicate, even during overwhelming moments.
---
Part 3: Intervention Strategies for Conflict Resolution (2 hours)
The final session is all about learning key intervention strategies and tips that we will need for those children who need a little more time and practice with communicating their needs and while they learn how to build positive relationships. Different strategies work for different children; and different strategies work at different times. Let's add to our intervention toolkit for supporting children with difficult and challenging behaviours so we can have the correct supports for the right time and right child.
---
Planning to Play & Learn Workshops
Unlocking the Magic of Emergent 
Curriculum
An Introduction to the Emergent Curriculum Approach
2 hours; 3-hour extension options available on request
Step into the magical world of emergent planning – where children are the key! How we plan activities for children should focus on our observations of the interests, needs and abilities of the children. This is the core concept within the emergent curriculum approach to planning. Discover how a balanced approach to emergent planning enhances children's learning and play and is easy to implement in the early learning classroom. This workshop introduces the basic concepts of emergent planning and how to put it into practice. Remember! Not all planning is the same, just like not all children or teachers are the same, so let's figure out how to do this so it works for everyone!
---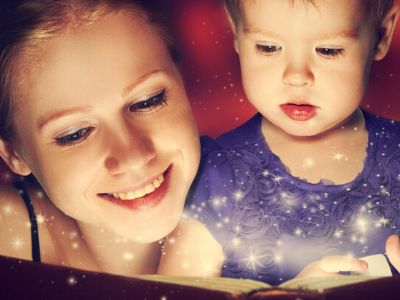 Unlocking the Magic of Emergent 
Curriculum Series
A Comprehensive Look into the Emergent Curriculum Approach
3 Part Series (6 hours total)
Let's journey further into the magical world of emergent planning – where children are the key! This extended workshop series provides a more comprehensive version of our introduction session to emergent curriculum.  One of the best ways to learn new skills is to learn by doing and this is how we dive deeper into understanding emergent curriculum.  We will go through each component of emergent curriculum in more detail and with lots of practice trying these strategies out ourselves. These workshops are designed to reveal the mystery and magic of the well known emergent curriculum concept and put it into practice in your classroom. 
Part 1: Observing with Wonder and Intentionality
(2 hours)
Let's start with observations! The core component to emergent curriculum is framed around our abilities to observe, record and interpret children's interests, abilities, needs and learning styles.  This first session will allow participants to practice and improve their skills in observations and learn some key elements to recording children's interests.  Identify what to observe, how to observe, when to observe and why this is all an important step in emergent planning.  Observing and including all the children in your care will help you get a better understanding of what to plan next in your program. 
---
Part 2: Planning Activities Where Children are the Key (2 hours)
Now, what do we do with these observations? The next session in this series will help participants interpret these observations and use them in their planning. It may sound simple but it's easy to get side tracked or miss out on some key elements, so let's try this together! Participants will use their observations to formulate a planning format that works for them. And since every teacher is different, it's important to find a format that works for you and the children in your care. Think 'outside the box' and learn how to plan activities that are reflective of all the amazing things children do and say in your program.
---
Part 3: Documenting Samples of Play and Learning
(2 hours)
The final session, and last component of emergent curriculum, is making children's learning visible. How can we show what the children playing and learning and why it's important? Express your creative side as we look at all the different ways to document the process of play – with a focus on documentation boards and learning stories.  This make 'n' take session will give participants hands-on opportunities to create their own documentation board or learning story. Take your teaching practices to the next level of excellence and enjoy all the pathways in our journey of exploring emergent curriculum.
---
NEW!

Look at Me Grow!
Celebrating Children's Growth and Learning through Children's Stories, Journals and Portfolios
Children seem to grow in the blink of an eye! Capturing those moments of learning and growing through play is a great way to reflect on this process of development and share with families. From their first scribbles to the masterpieces they create to the friendships they make; every part of play is a step forward in development. By observing, recoding and documenting these moments, we show respect for each and every child in our care. Let's document the who, what when, where and why behind the play to show how important learning through the natural process of play is by creating a keepsake of memories by creating children's journals, learning stories and portfolios. Join us as we go over how to create these keepsakes, what to include, and ways to make each child's learning journey unique for each child.
---
Out of School Care (OSC/BAS) Workshops
Want a workshop that is specifically geared to school age children?  We have it!  The majority of our workshops are also available in OSC/BAS focused versions. 
Contact Tina to learn more about our OSC/BAS workshop options.
Interested in learning more about the
Alberta Flight Framework Curriculum

?