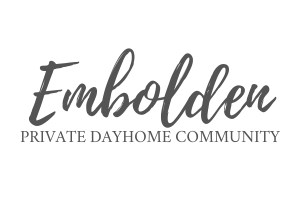 Embolden Private Dayhome Community
Embolden Private Dayhome Community is Alberta's first and only membership community for private dayhome providers in Alberta. Our members are collectively committed to going above and beyond the minimum standards for private childcare in Alberta making Embolden PDC home to only the best of the best in private childcare. Embolden PDC members gain access to varying levels of support and resources to help them start or run their dayhome business, including access to regular professional development to help them stay current and informed in their field. Once verified, our members are showcased within our members only directory – ensuring parents have a place to easily access quality private childcare in Alberta.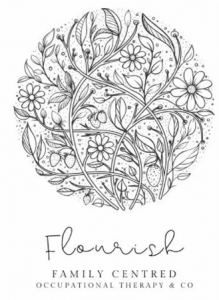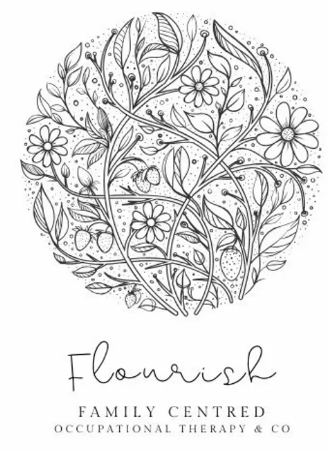 Flourish Family Centered Occupational Therapy & Co.
Flourish Family Centred Occupational Therapy & Co. is owned by occupational therapists, Pauline Fechner and Johanna LaVallee. As two OT's, who both have kids, we  understand the daily challenges of raising tiny (and not so tiny) humans. 
We specialize in helping children with sensory and emotional regulation, play, behavioural support, motor difficulties and ADL's (activities of daily living) such as sleep, toilet training, dressing and feeding difficulties.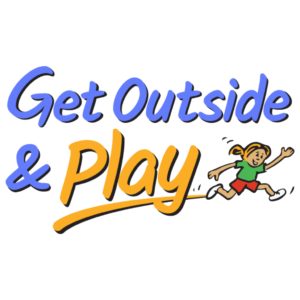 Get Outside and Play!
Christina Pickles has been an environmental educator for 20 years and has worked in wetlands, badlands, forests and streams with students of all ages. She now runs Get Outside and Play which focuses supporting early childhood educators, teachers and communities in creating the space, time and permission to let children experience all the benefits outdoor play. She lives in Calgary minutes from the Bow River with her family. Learn more at getoutsideandplay.ca

Creative Childcare Consulting
Creative Childcare Consulting believes in empowering individuals by working in collaboration with the early learning and child care community by developing professional relationships that support growth, build capacity and promote excellence.  Our specialists have extensive hands-on experience within the field. They are recognized as leaders both locally and provincially for their commitment to delivering quality early learning and care.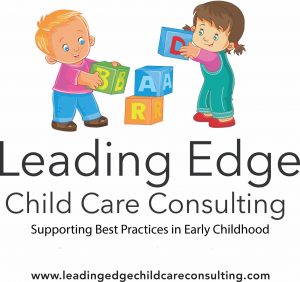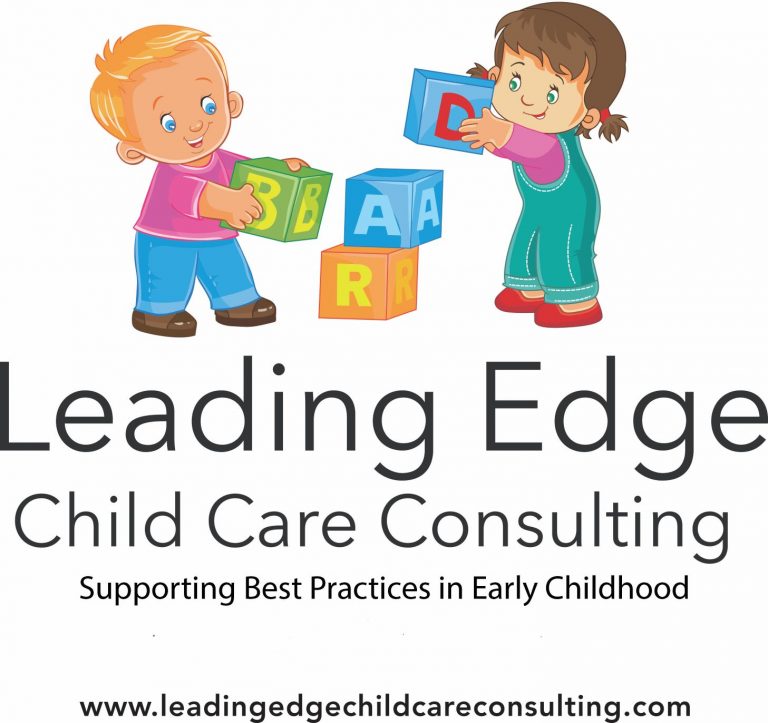 Leading Edge Child Care Consulting
My name is Brad West. I am a Child Development Supervisor with over 35 years of experience in the field of Early Learning and Child Care.  I am  currently the Executive Director of Glengarry Child Care Society. My work with the Child Care Accreditation program started in 2009 and spanned the next 10 years both at the Governing Council and Lead Validator levels. In 2019, I left my role as a Lead Validator and developed Leading Edge Child Care Consulting. I am passionate about assisting programs to provide a high quality program that promote best practices in Early Learning and Child Care. Team Building is an area that I have come to enjoy very much. I love bringing teams of educators together for fun, laughter and building stronger relationships to better support children and families.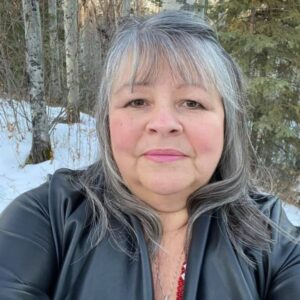 Young Minds Matter Early Childhood Education Consulting
Sherry Duncan is a passionate Metis educator with over 34 years experience in almost every niche in education and childcare. She is our Northern Alberta affiliated partner to offer support, and professional development to our educators up North! She provide leadership and PD in caring for children, working with families and holding space for those who embrace them (child care providers, educational assistants, teachers, parents, agencies).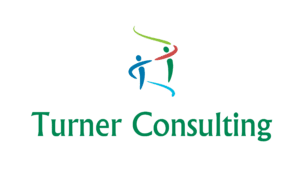 Say hello to Karen, from Turner Consulting! With over 27 years of experience in the field, she is AMAZING at supporting early childhood programs in growing a thriving business that honours children, families and educators! From policies to practice, she aims to support you and your team in implementation of best practices and going beyond the basics! Need help with policies? Need some in-class coaching support for your team? Need some feedback on how to improve your business? Connect with Karen!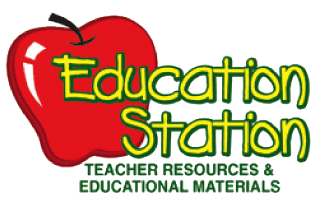 Education Station Has The Web's BEST Teaching Resources, Educational Puzzles And Games, French Teaching Supplies, And Special Needs Products! We are a family-owned, educational resource company who has been serving the needs of our valued customers and community for over 20 years! Our website, catalogue and retail stores are filled with bright ideas and great learning tools for teachers, schools, childcare centres, parents and kids.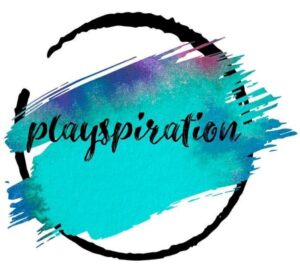 Have you checked out Playspiration's Facebook page yet???? I have purchased a few of their sensory packages and absolutely LOVE them!!! Support Local!
Thank you to Playspiration for your sponsorship of our upcoming community fundraising event Protectors of Play Fun Walk. Our event wouldn't be successful without your support. Make sure you say hi to these amazing ladies at our event!
Connect with Playspirations here playspiration@gmail.com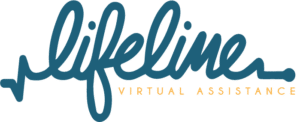 Lifeline Virtual Assistance
Meet Cassandra! She is the founder of Lifeline Virtual Assistance. After 10 years in a corporate career as the first point of contact for many staff and clients in Mental Health, she realized that there is a need in the coaching, health, and wellness industries for more growth, passion, and a culture where everyone is respected with integrity. Out of this need came Lifeline Virtual Assistance. 
Her goal is to help your team and business grow, thrive, and accomplish more through support in the areas of administration, event coordination, human resources, bookkeeping, and website/graphic design. Reach out to Cassandra for more information and support!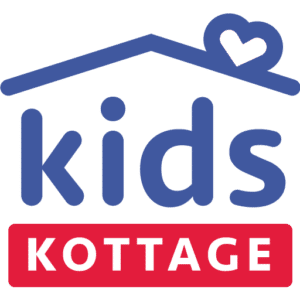 Kids Kottage Foundation is Edmonton and area's only crisis prevention and intervention shelter for infants and children.
When a family is under toxic levels of stress, whether it be from homelessness, the effects of poverty, mental or physical health barriers, abuse, or whatever the case – so are the children – they are the hidden victims.
Our mission is to ensure every infant and child is kept safe, and their families are provided with the resources they need to build a strong and resilient future. We operate 24 hours a day, 365 days a year ensuring children's basic needs are met, and connecting their caregivers with the resources they need.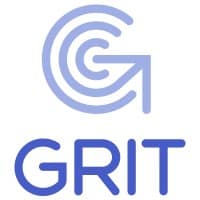 We are so excited to welcome the team at GRIT to our Community Connections Network! This organization is here to support educators and families in inclusive practices.
GRIT is pleased to offer a variety of learning opportunities geared to the work of early childhood educators, teachers, parents, and other professionals. This interactive, online learning focuses on providing knowledge and strategies to adults who support diverse learners in the early years (e.g. preschool / kindergarten).
GRIT is an approved professional development provider in Alberta. Our workshops meet the criteria for professional development funding, and/or release time funding, as outlined in the Alberta Childcare Grant Funding Guide.
Our Protectors of Play VIP Gold and Leader Members will receive 15% discount to their open learning series, Where Learning Flourishes. They are 2-hour virtual webinars on a variety of topics related to inclusion and young children's mental health. 
Inspired Minds ECC believes in providing a community network of support for educators and early childhood programs. Our community partners are small, local businesses that support high quality in early learning and childcare. Inspired Minds ECC is not affiliated, endorsed by, or sponsored by any of these businesses. These businesses are here to show support for high quality practices in the early learning years and provide educators and programs with access to a variety of services and shops that are able to support them. 
Interested in becoming a community partner? Contact Tina at tina@inspiredmindsecc.ca.