Redefining Circle Time
February 14, 2023 @ 6:30 pm

-

8:30 pm

$24.00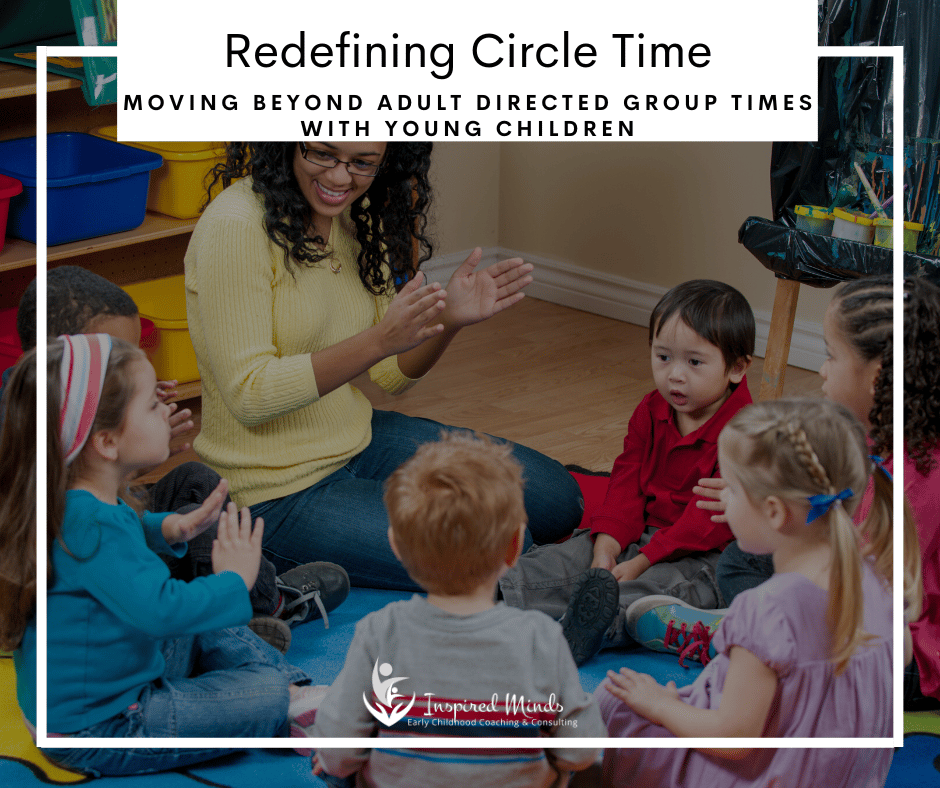 Redefining Circle Time: Moving Beyond Adult Directed Groups Times with Young Children
A time to connect. A time to feel a sense of belonging. A time to share stories. A time to learn about each other. This is what circle times in early childhood should be about. Gathering times and sharing circles are a part of many cultural and family traditions as family and friends come together to connect and share stories. Gone are the outdated practices of calendar time and singing weather songs as the focus of circle times in early childhood programs where educators instruct and direct children. Instead, let's make gathering time meaningful and relevant to the children in our care. In this session, we will come together to discuss a variety of ways to change an adult-directed circle time to an opportunity to connect, reflect and share. Gathering times can be a part of our daily routine or a spontaneous story time that children will remember forever. By being intentional in our group gathering practices and reflecting on our 'why', we can create a gathering time that truly embraces the image of the child and helps children learn about themselves, others, and their community. Let's build community together!
Objectives:
Redefining circle time as a child-led experience
Importance of group gatherings
Understanding and respecting cultural values of group gathering
Strategies to improve meaningful and interactive group gathering
Things to Keep in Mind:
Registration closes 24 hours in advance!
This workshop will be held online through the Zoom platform.
You will need access to a smartphone, laptop, tablet or computer with audio capabilities to join us.
A link will be emailed to you 24 hours prior to the workshop. Please click the link 10 minutes before the workshop begins to join in.
Certificate of participation will be available to registered participants.
All registered participants will have 30 days access to the webinar recording.
E-transfers to be sent to tina@inspiredmindsecc.ca
 Zoom link is included in your ticket email. Reminder emails will be sent out 24-48 hours prior to event.