Reflections of Playful Learning: Enriching your Emergent Curriculum Approach
April 19, 2022 @ 7:00 pm

-

9:00 pm

$24.00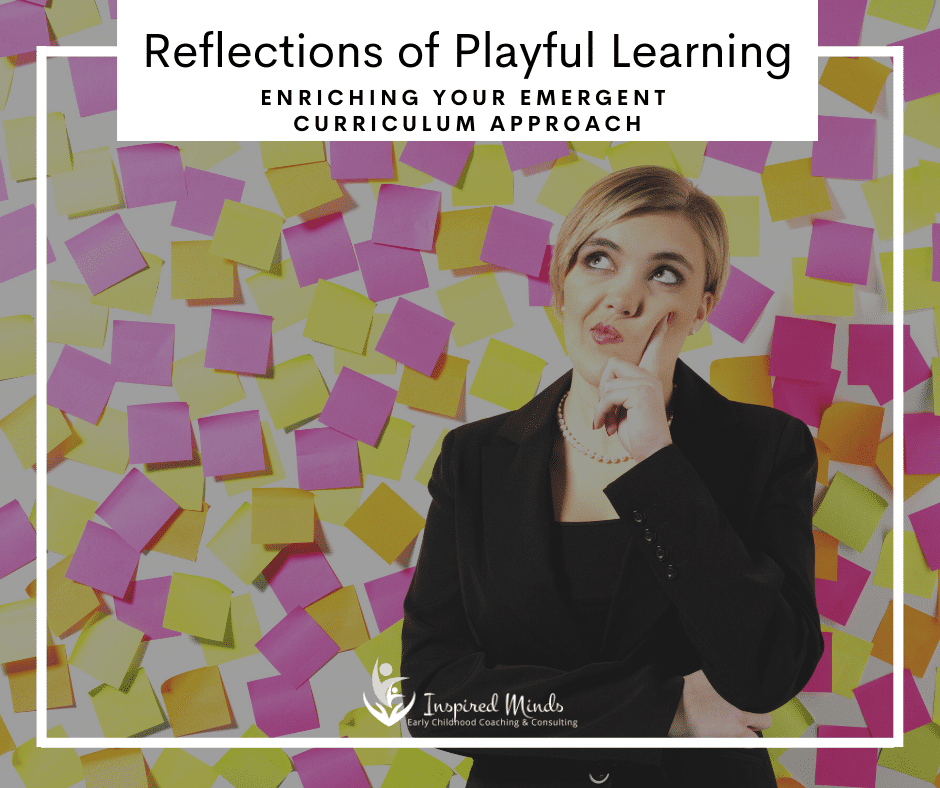 Reflections of Playful Learning: Enriching your Emergent Curriculum Approach
After a full day of play, everyone is exhausted! Oh, but what fun we had! What learning transpired! It was a success! Before we forget of all the adventures and discoveries, it's time to reflect. Reflection is a main factor when enriching your emergent curriculum approach. Reflection has many facets, and looks different for each educator and each group of children. In this session, we will look at the many different ways to reflect on playful learning; on-the-spot, daily, weekly and monthly reflections that use a variety of forms of reflection and documentation.  We will discuss three main reflective documentation formats with you in this session; reflective planning, documentation boards and learning stories. Discover the steps that work for you with reflection! It's all about showcasing your personal reflections, team reflections and reflections with the children and their families that make this reflective process valuable. It's time to capture the moments of play an joy in early childhood!
Objectives:
Review and identify the importance of reflective practices
Identify various ways to document reflection of children's learning
Identify the core elements of reflective practices using reflective planning, documentation boards and learning stories
Notes:
This workshop will be held online through the Zoom platform.
You will need access to a smartphone, laptop, tablet or computer with audio capabilities to join us.
A link will be emailed to you in the days prior to the workshop. Please click the link ten minutes before the workshop begins to join in.
Certificates of participation will be available to registered participants.
All registered participants will have 30 days access to the webinar recording.