NEW! We Are Family! Building Stronger Connections with Families
April 12, 2022 @ 7:00 pm

-

9:00 pm

$24.00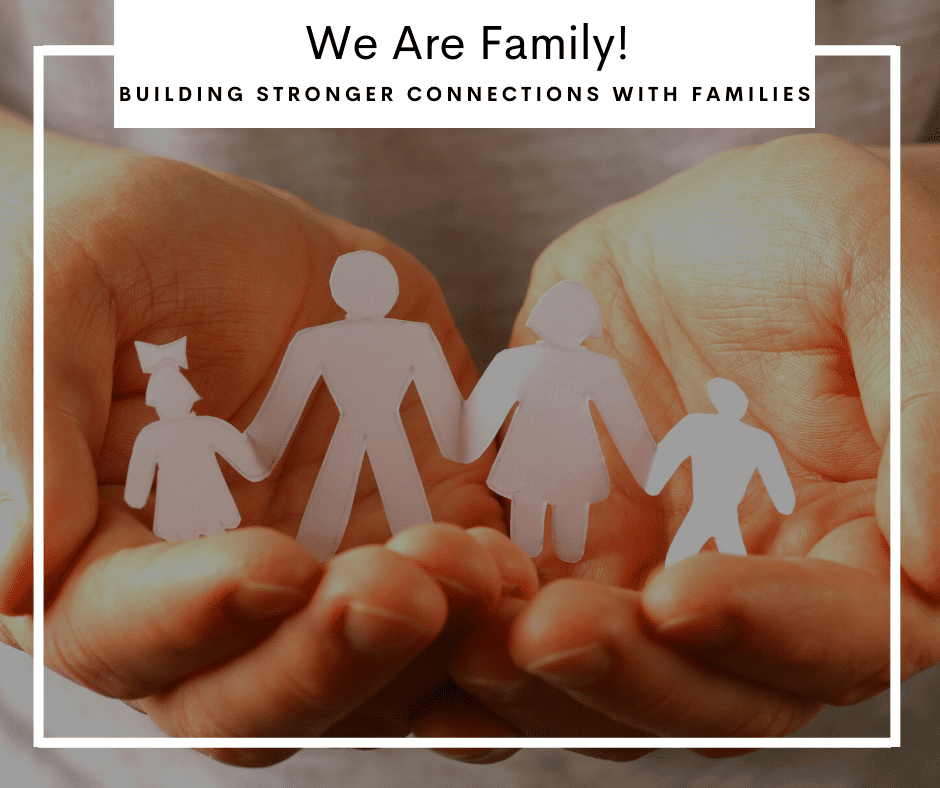 NEW! We Are Family! Building Stronger Connections with Families
Let's talk about the other part of children…their family! Families come in all sizes, cultures and expectations – they are as diverse as the children we work with! As the child's primary caregiver, it's important that we demonstrate respect and value the child's family as major contributors to a child's growth and development. Let's work together with families to create an amazing pathway of joyful learning for each child. This means we need to understand the families, their culture, their communication style and the information they give us about their child! Never underestimate the power of connecting with a child's family. Let's discover how we can build on our current practices to make stronger connections with our families…especially the ones that we struggle with! From communication, to respect and value, to inclusive practices, it's all how we approach the families and connect with them. The children are watching all of us – let's show them what positive relationships look like…and learn how to create those relationships with adults!
Objectives:
Identify the important roles families and educators play together in early childhood.
Discover family communication strategies that work.
Explore various ways to build an inclusive environment for all families to feel a sense of belonging.
Notes:
This workshop will be held online through the Zoom platform.
You will need access to a smartphone, laptop, tablet or computer with audio capabilities to join us.
A link will be emailed to you in the days prior to the workshop. Please click the link ten minutes before the workshop begins to join in.
Certificates of participation will be available to registered participants.
All registered participants will have 30 days access to the webinar recording.