Active Listening: Surviving Difficult Conversations with Positive Outcomes
November 21, 2023 @ 6:30 pm

-

8:30 pm

$28.55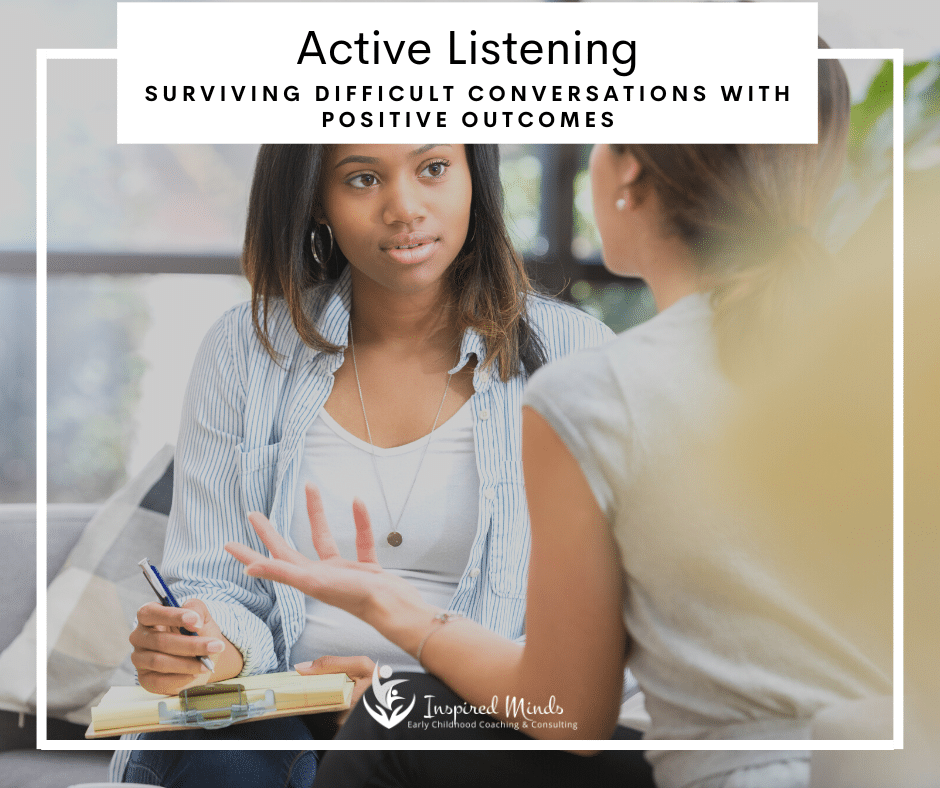 Active Listening: Surviving Difficult Conversations with Positive Outcomes
Conflict. Disagreements. Tension. People. Adults. A common communication barrier for many early childhood educators is how to address conflict in the workplace, between co-workers and with families. This is not an easy task and takes time, intentionality and practice. Effective communication is key to developing a positive workplace culture and working with families. A major component to effective communication stems from your own ability to engage in active listening. To learn the skills of how to listen to learn, instead of listening to respond. As early childhood educators face conflicts with other adults, active listening skills become an essential part of building a safe space that fosters positive relationships between adults that care for young children. Join us as we discuss some of the most common conflicts early childhood educators have with other adults and how to overcome these obstacles with active listening skills. Adopt strategies that take your communication skills to the next level, and set you on the pathway of success. Reaching positive outcomes in conflict may not always be easy but it is possible when we have the right tools.
Objectives:
Reflect on current communication strategies and obstacles
Discover how active listening improves communication with families and workplace culture
Identify specific strategies to use during conflict to result in positive outcomes
Things to Keep in Mind:
Registration closes 24 hours in advance!
PD funding available to eligible participants.
This workshop will be held online through the Zoom platform.
You will need access to a smartphone, laptop, tablet or computer with audio capabilities to join us.
A link will be emailed to you 24 hours prior to the workshop. Please click the link 10 minutes before the workshop begins to join in.
Certificate of participation will be available to registered participants.
All registered participants will have 30 days access to the webinar recording.
E-transfers to be sent to tina@inspiredmindsecc.ca
Zoom link is included in your ticket email. Reminder emails will be sent out 24-48 hours prior to event.