Mighty Transitions: Discovering Transitions that Work
November 28, 2023 @ 6:30 pm

-

8:30 pm

$28.55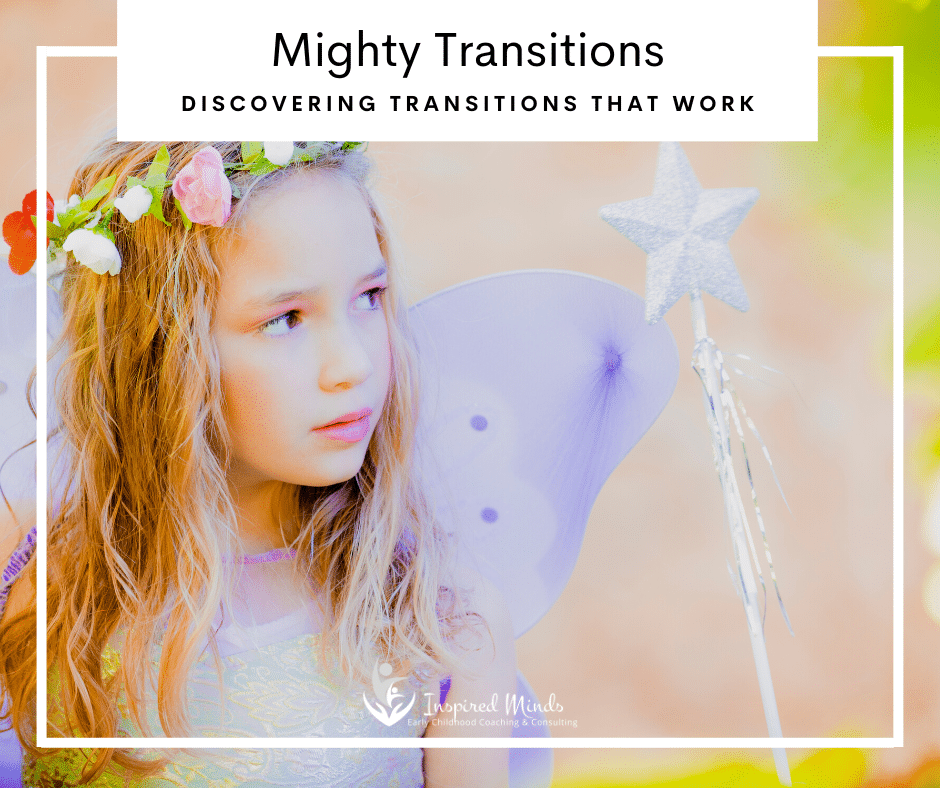 Mighty Transitions: Discovering Transitions that Work
Oh, those transitions! From here to there and back again. They could be a time of chaos or a time of calm – which one do we plan for?! That's right! Transitions can be calm, fun and effective if we intentionally plan for them! Planning goes a long way when it comes to helping children transition throughout the day through multiple types of transitions. And since not every strategy works with every child, we need a whole pocket full of ideas (or a backpack full). During this session, we will brainstorm, practice, and play some unique transition ideas that will be sure to add some magic to ease those troublesome transitions. Transitional strategies will include the most common transitional obstacles, such as; going outside, welcoming a new child, clean up time and more! We actually have a magic wand for this workshop that works for every child in every play space! It's seriously amazing! Wave that magic wand three times and you'll get amazing results! So, let's get some ideas stashed away in our back pocket to pull out when we need them the most and let's play during transitions!
Objectives:
Identify key elements to mighty transitions
High quality practices for transitions
Discovering responsive transitional activities
Things to Keep in Mind:
Registration closes 24 hours in advance!
PD funding available to eligible participants.
This workshop will be held online through the Zoom platform.
You will need access to a smartphone, laptop, tablet or computer with audio capabilities to join us.
A link will be emailed to you 24 hours prior to the workshop. Please click the link 10 minutes before the workshop begins to join in.
Certificate of participation will be available to registered participants.
All registered participants will have 30 days access to the webinar recording.
E-transfers to be sent to tina@inspiredmindsecc.ca
Zoom link is included in your ticket email. Reminder emails will be sent out 24-48 hours prior to event.