RESCHEDULED! Leadership Series: Leading with Advocacy
May 10, 2022 @ 7:00 pm

-

9:00 pm

$24.00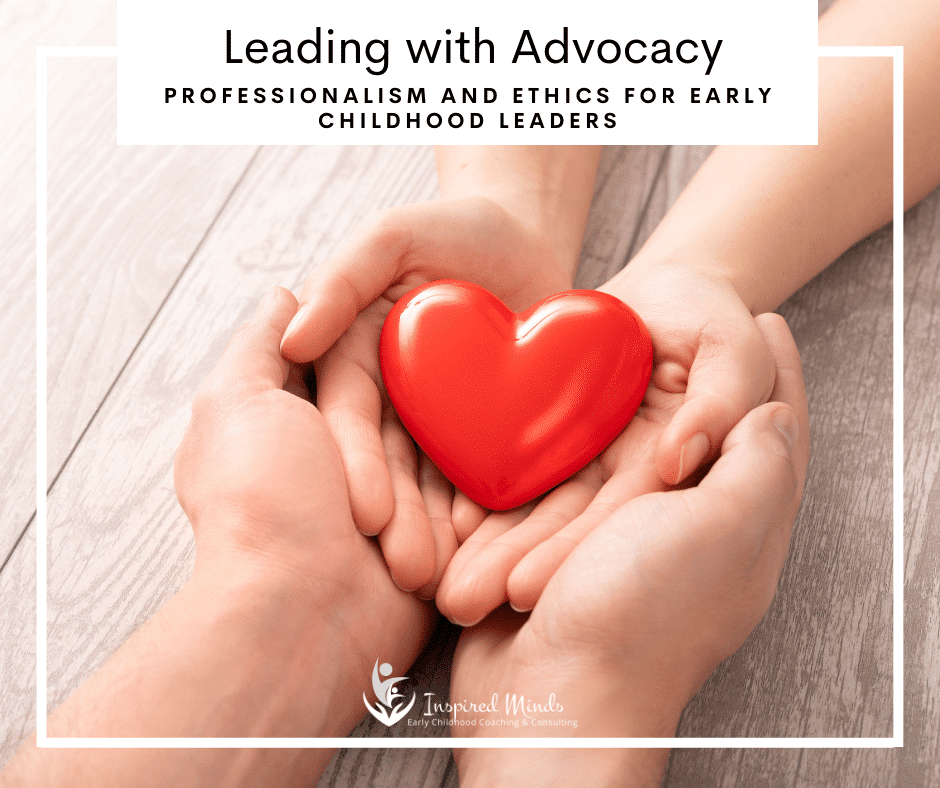 RESCHEDULED To Tuesday, May 10th Due to an Emergency!
NEW! Leadership Series: Leading with Advocacy: Professionalism and Ethics for Early Childhood Leaders
Advocacy for the child care sector begins with you! As early childhood leaders, we must promote and maintain a sense of professionalism in what we do. This requires us to engage in deep and meaningful reflective practices in all that we do. These self-reflective practices include your knowledge and practices in best practices, ethical conduct, family engagement and reflection with your own policies and practices. Not only do we need to self-reflect as leaders, but we also need to engage our team in reflective practices. Together, we can create a sector of passionate, nurturing and caring educators who advocate together for high quality child care. Let's take a look into how this can work for you and what steps you need to take to continue on your pathway as an early childhood leader, advocate and Protector of Play!
Objectives:
Define advocacy, professionalism, best practices and reflective practices
Practices for professionalism
Identify professional ethical conduct, morals and values
Establish self-reflective practices as leaders
Engage your team in professional and reflective practices
Notes:
This workshop will be held online through the Zoom platform.
You will need access to a smartphone, laptop, tablet or computer with audio capabilities to join us.
A link will be emailed to you in the days prior to the workshop. Please click the link ten minutes before the workshop begins to join in.
Certificates of participation will be available to registered participants.
All registered participants will have 30 days access to the webinar recording.