Finding Your Wings!
May 25, 2021 @ 7:00 pm

-

9:00 pm

$24.00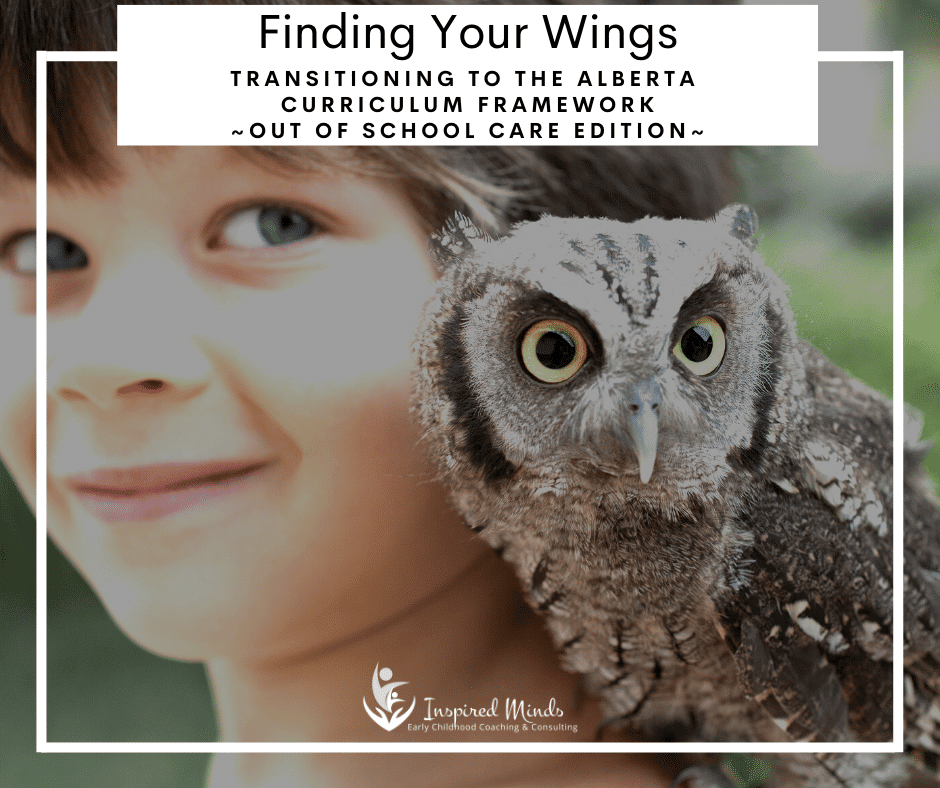 Transitioning to the Alberta Curriculum Framework
Are you looking to learn more about the Alberta Curriculum Framework? Whether you've gone through the training or not, it can still be a little overwhelming switching to this approach to learning. The early learning curriculum framework not only introduces some new language to use (and to share with families), but also aims to change our mindset of how we view the image of the child and our own teaching practices. As co-learners in this journey of play with the children, we are able to build our connections with the children, their families and our community and to make meaning out of children's play experiences. In this session, we will discuss some core foundations of the Alberta curriculum framework, how to take comfort steps in implementation and how to extend your practices to provide a responsive and caring environment for young children. Whether you are just starting to spread your wings, or you have already tried a few flights, let's expand our wings so we can fly further and discover new possibilities together!