Finding Calm in the Chaos
January 18, 2022 @ 7:00 pm

-

9:00 pm

$24.00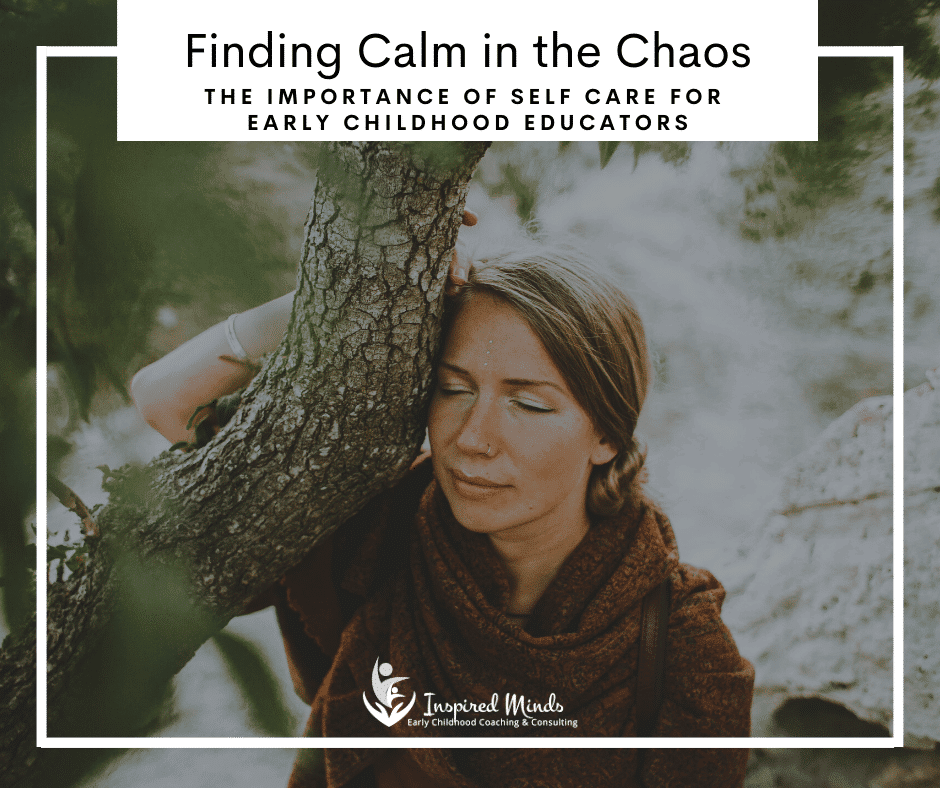 Finding Calm in the Chaos: The Importance of Self Care for Early Childhood Educators
As early childhood educators, providers and leaders, we are used to always lending a helping hand when needed and going the extra mile for our children, our families, our co-workers and our field in general. We work hard, long hours. We go through a mirage of feelings, ups and downs. And through all this…we do it with a smile (usually). So, why do we forget about ourselves? What happens when we reach the edge of what we can do? Are we at burnout? How can we avoid burnout and recognize when it's time to focus on us! Join me as we discuss how to take time for YOU and why it's important to do so. Find your niche in what you need to find peace within yourself and strategies to unwind during those stressful times. Take time for reflection and connection with other educators who are experiencing similar feelings and learn from each other! Together, we will find the calm in the chaos and remind each other that "YOU are AMAZING!"
Objectives:
Understanding and Identifying Stress
Trauma, Burnout and Compassion Fatigue
Culturally Responsive Self-Care
Self-Care Practices
Notes:
This workshop will be held online through the Zoom platform.
You will need access to a smartphone, laptop, tablet or computer with audio capabilities to join us.
A link will be emailed to you in the days prior to the workshop. Please click the link ten minutes before the workshop begins to join in.
Certificates of participation will be available to registered participants.
All registered participants will have 30 days access to the webinar recording.