Online Workshop: Caring Connections
November 18, 2021 @ 7:00 pm

-

9:00 pm

$24.00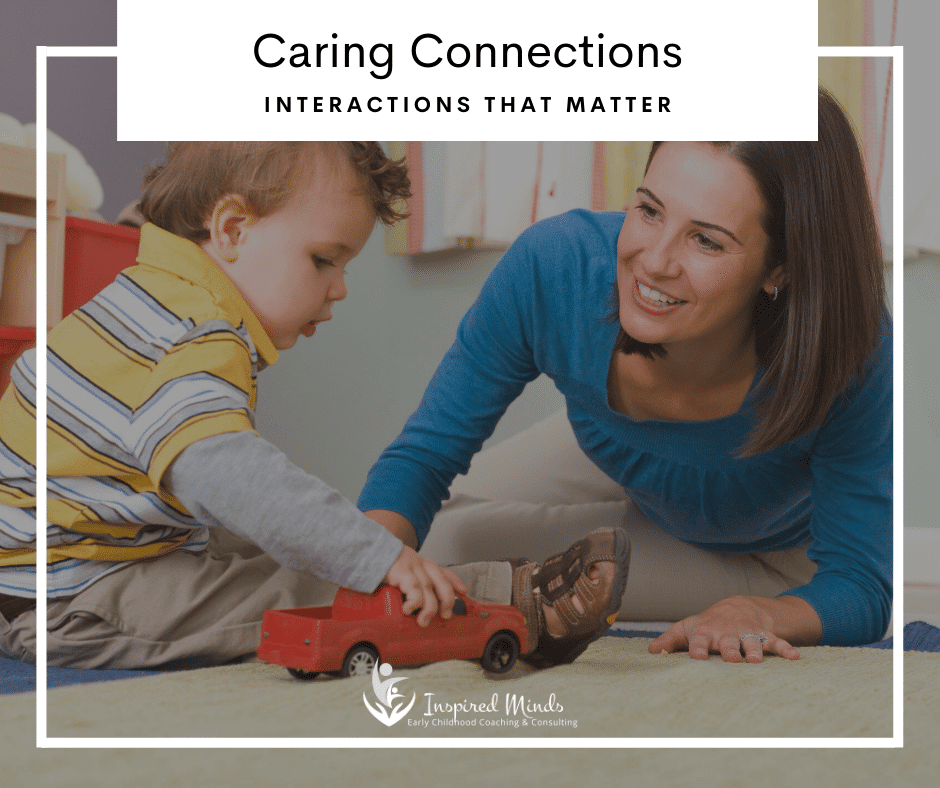 Caring Connections: Interactions that Matter
The comfort of an encouraging smile. The caring reassurance after a fight with a friend. The excitement of co-celebration as they discovery a new skill. How we interact with children has a huge impact on children's growth and development, not only their social emotional development, but also in their abilities to problem solve, resolve conflict, and take risk because they feel safe! Children rely on positive, supportive and encouraging adults in their live to show them they are respected, safe and loved. This type of interaction doesn't happen just by supervising, asking questions or giving direction. It comes from a deep connection between the adult and the child. A connection that takes time to build and takes intentional interactions. Let's learn some strategies of how to build this connection with ALL children – from the ones we struggle with to the ones who love us the moment they come through our doors.  Understanding what each child needs to feel a connection will help us establish that bond with each child and continue to see that relationship blossom. Connection is key!
Objectives:
Defining Caring Connections
Identify the Importance of Connecting with Children
Key Benefits of Establishing Connections with Children
Identify Strategies of how to Build Caring Connections
Notes:
This workshop will be held online through the Zoom platform.
You will need access to a smartphone, laptop, tablet or computer with audio capabilities to join us.
A link will be emailed to you in the days prior to the workshop. Please click the link ten minutes before the workshop begins to join in.
Certificates of participation will be available to registered participants.
All registered participants will have 30 days access to the webinar recording.