Beautiful Oopsies: Exploring the Creativity of Open-Ended Art Experiences
September 12, 2023 @ 6:30 pm

-

8:30 pm

$28.55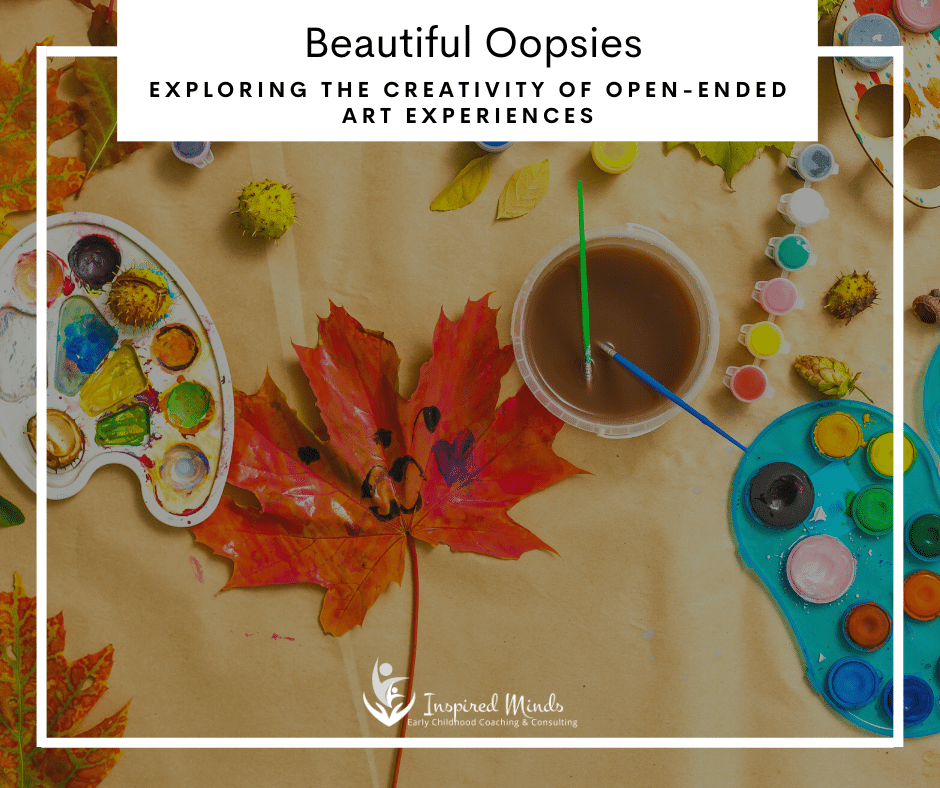 Beautiful Oopsies: Exploring the Creativity of Open-Ended Art Experiences
Creativity is intelligence having fun! Alberta Einstein had it right with his quote on creativity. Children are natural artists, as all their masterpieces are a visual representation of how they see the world around them. Let us foster this self expression through open-ended creative art experiences! For children, the focus on art is the process of creativity, not the end result. This is what our focus of this session is all about…the process of play with art (not crafts). Let's dive into the creative world of what art is for children and how we can be more responsive to their creative needs and expressions. Say good bye to those handprint crafts and cut out projects that take us hours to prepare. Open ended art is about getting messy! It's about exploring with all our senses and having a creative outlet for thoughts, ideas and emotions. As early childhood educators, it's our role to provide materials and a space for creativity and inspiration, so the children can be mighty artists! So, let's explore how we can do this and ensure that children have the opportunity to enjoy the creative journey and show us their colorful world!
Objectives:
Define creativity & art
Differences between crafts and open-ended art
Create a responsive curriculum and environment that nurtures children's creative interests
Spark your creativity for open ended art experiences
Things to Keep in Mind:
Registration closes 24 hours in advance!
PD funding available to eligible participants.
This workshop will be held online through the Zoom platform.
You will need access to a smartphone, laptop, tablet or computer with audio capabilities to join us.
A link will be emailed to you 24 hours prior to the workshop. Please click the link 10 minutes before the workshop begins to join in.
Certificate of participation will be available to registered participants.
All registered participants will have 30 days access to the webinar recording.
E-transfers to be sent to tina@inspiredmindsecc.ca
Zoom link is included in your ticket email. Reminder emails will be sent out 24-48 hours prior to event.