Approaches to Play: Exploring Play Schemas
October 3, 2023 @ 6:30 pm

-

8:30 pm

$28.55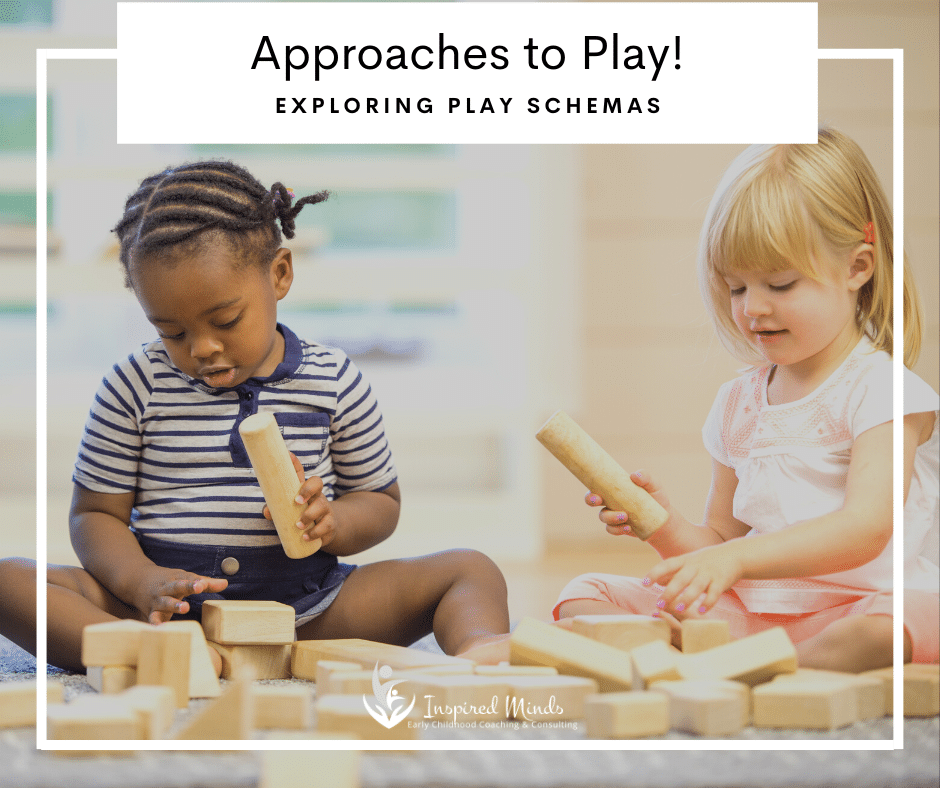 Approaches to Play: Exploring Play Schemas
"Why do they keep throwing things?!"  "I don't know how to capture children's interests…they're just playing."  "They (the child) just keeps doing the same thing over and over!" "What do you mean that spinning around in circles is Play?!" These are common questions many early childhood educators ask themselves or hear from others when we work with young children. To answer these questions, and many others, let's look at how children are engaging in play and the meaning behind these behaviours by understanding schematic play. In this workshop, we will discover the possibilities of play that happens when we look at play through the lense of play schemas. We will identify the main play schemas, such as trajectory, rotation, transporting, enveloping, enclosing, positioning, connection, transforming and other common play schemas. Together, we will use our skills of observation to identify possible play schemas and brainstorm how we can respond to these behaviours and approaches to play. Let play come alive when we make meaning out of children's play, make connections to their play spaces to nurture these play experiences. Let's throw some ideas around…spin a few strategies…and put them all together in this workshop that inspires play!
Objectives:
Identify the meaning and value of schematic play and play schemas
Examine the main play schemas in early childhood
Create responsive practices to support children in various play schemas
Things to Keep in Mind:
Registration closes 24 hours in advance!
PD funding available to eligible participants.
This workshop will be held online through the Zoom platform.
You will need access to a smartphone, laptop, tablet or computer with audio capabilities to join us.
A link will be emailed to you 24 hours prior to the workshop. Please click the link 10 minutes before the workshop begins to join in.
Certificate of participation will be available to registered participants.
All registered participants will have 30 days access to the webinar recording.
E-transfers to be sent to tina@inspiredmindsecc.ca
Zoom link is included in your ticket email. Reminder emails will be sent out 24-48 hours prior to event.