Storytime Success: Building Relationships, Community and Memories Through Storytelling
June 27, 2023 @ 6:30 pm

-

8:30 pm

$24.00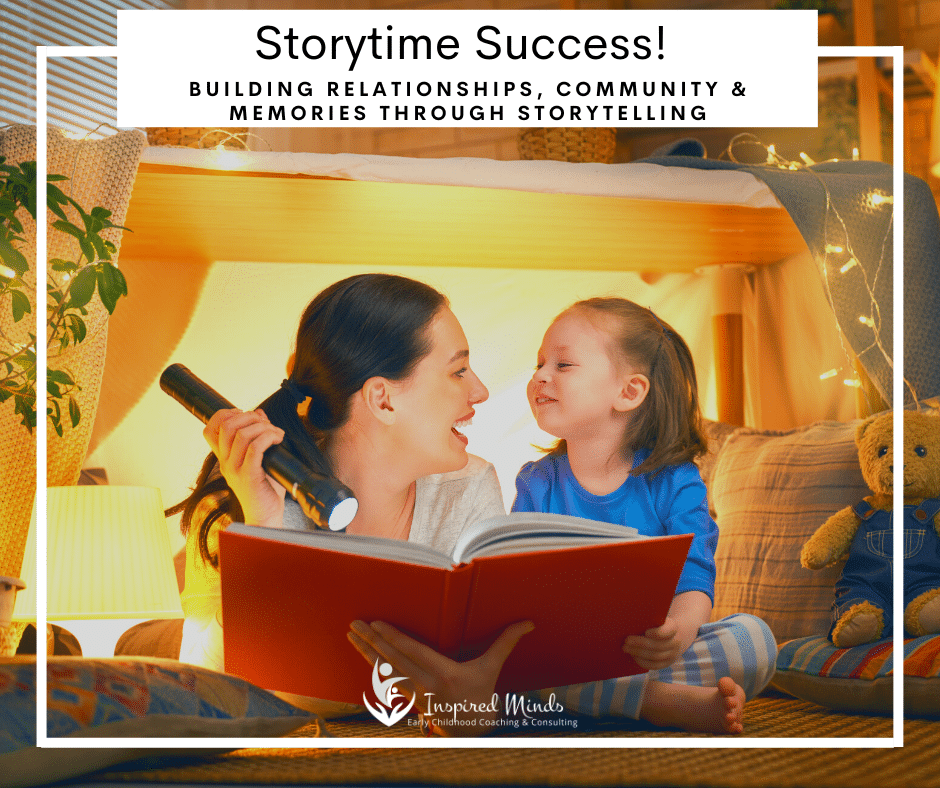 ONLINE Community Webinar
Storytime Success: Building Relationships, Community and Memories Through Storytelling
Creating memories while reading stories together is one of the most impactful experiences for young children. It sparks the imagination, builds literacy skills and promotes a positive learning space. The biggest benefit for me… is the bond we create with children when we engage in storytelling. I still remember the stories that were read to me as a child. This is the foundation of helping children love to learn! Reading stories with young children is more than just sitting down in a 'circle', picking a story and going through the pages. It should be about sparking the imagination! Using visual props to retell the story. Encouraging children to become an active role in the storytelling process. Children sharing their own stories, bringing in their favourite books from home or getting lost in a new story filled with wonder and awe…that's what storytelling is about! Let's explore the many different ways that we can enhance our storytelling practices together, by sharing our stories and experiences. So, bring your favourite book, get ready to read and share as we dive into the wonderful world of storytelling!
Objectives:
Exploring the various elements to storytelling
Importance of storytelling in the early learning years
Cultural influences on storytelling
Approaches to storytelling in child care
Creating Storytime Spaces
Things to Keep in Mind:
Registration closes 24 hours in advance!
Pending Approval for PD funding to eligible participants.
This workshop will be held online through the Zoom platform.
You will need access to a smartphone, laptop, tablet or computer with audio capabilities to join us.
A link will be emailed to you 24 hours prior to the workshop. Please click the link 10 minutes before the workshop begins to join in.
Certificate of participation will be available to registered participants.
All registered participants will have 30 days access to the webinar recording.
E-transfers to be sent to tina@inspiredmindsecc.ca
Zoom link is included in your ticket email. Reminder emails will be sent out 24-48 hours prior to event.