Shake, Rattle and Roll! Creative Music and Movement Experiences for Young Children
October 19, 2023 @ 6:30 pm

-

8:30 pm

$28.55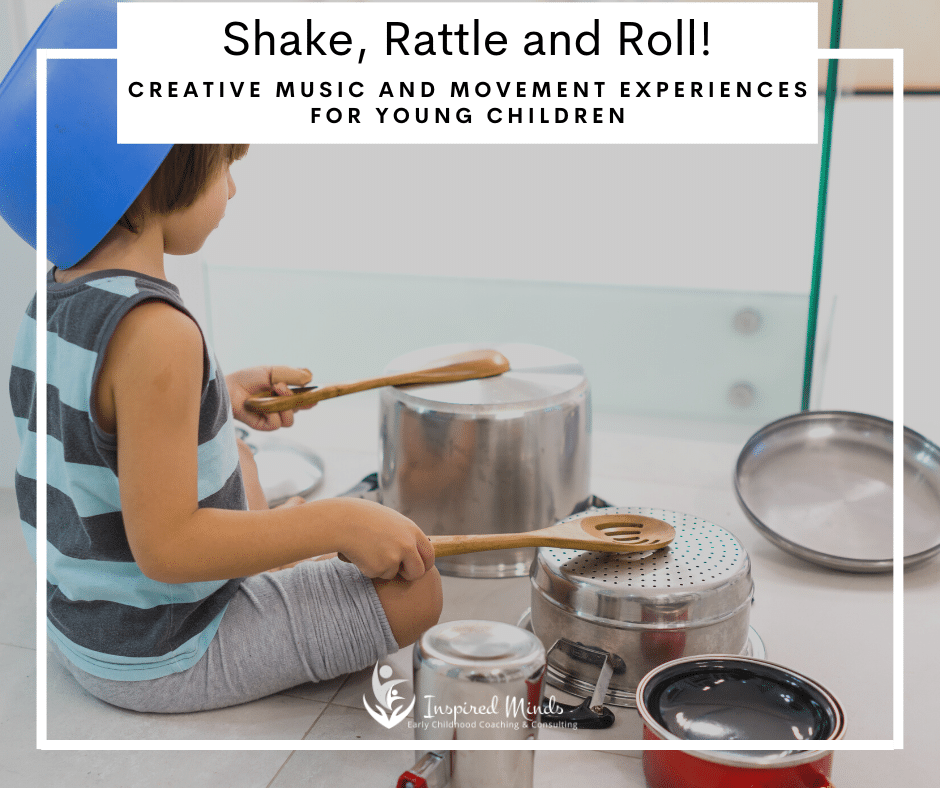 Shake, Rattle and Roll! Creative Music and Movement Experiences for Young Children
Growing up, music and dancing was an everyday part of my life. It just seemed to come naturally to this energetic little girl. I may not be the worlds best singer or dancer but when it comes to singing and dancing as a form of Play…this is my jam! I rock it out like a toddler grooving to their own tune. To this day, I still rock it out like I did when I was 4 years old. For many of us, singing and dancing evokes feelings of joy. An opportunity for self expression. Cultures around the world use music and dancing as a way to communicate and connect with each other. Children naturally embrace these style of play when they are surrounded by those that embrace it too! Music and movement comes in many forms, styles, rhythms and patterns. It can simulate feelings of joy and wonder as well as sadness and grief. By creating a responsive play environment that captures this outlet of music and movement, we can help the children feel a sense of belonging, an opportunity to learn about themselves, their feelings and their experience. A chance for them to share with us their laughter, sadness, joy and worries. A language that shows us their thoughts, ideas and experiences. Join me as we sing and dance our way through a session that embraces the play of music and movement. From transitional songs that help us during those difficult times, to songs that light up the brain and fill our hearts. Music and movement is for everyone…just need to find your own beat!
Objectives:
Understand how music and movements stimulates whole brain development
Create a creative and responsive environment through music and movement
Embracing a playful approach to music and movement
Things to Keep in Mind:
Registration closes 24 hours in advance!
PD funding available to eligible participants.
This workshop will be held online through the Zoom platform.
You will need access to a smartphone, laptop, tablet or computer with audio capabilities to join us.
A link will be emailed to you 24 hours prior to the workshop. Please click the link 10 minutes before the workshop begins to join in.
Certificate of participation will be available to registered participants.
All registered participants will have 30 days access to the webinar recording.
E-transfers to be sent to tina@inspiredmindsecc.ca
Zoom link is included in your ticket email. Reminder emails will be sent out 24-48 hours prior to event.