Outdoor Fun for Everyone!
May 6, 2021 @ 7:00 pm

-

9:00 pm

$24.00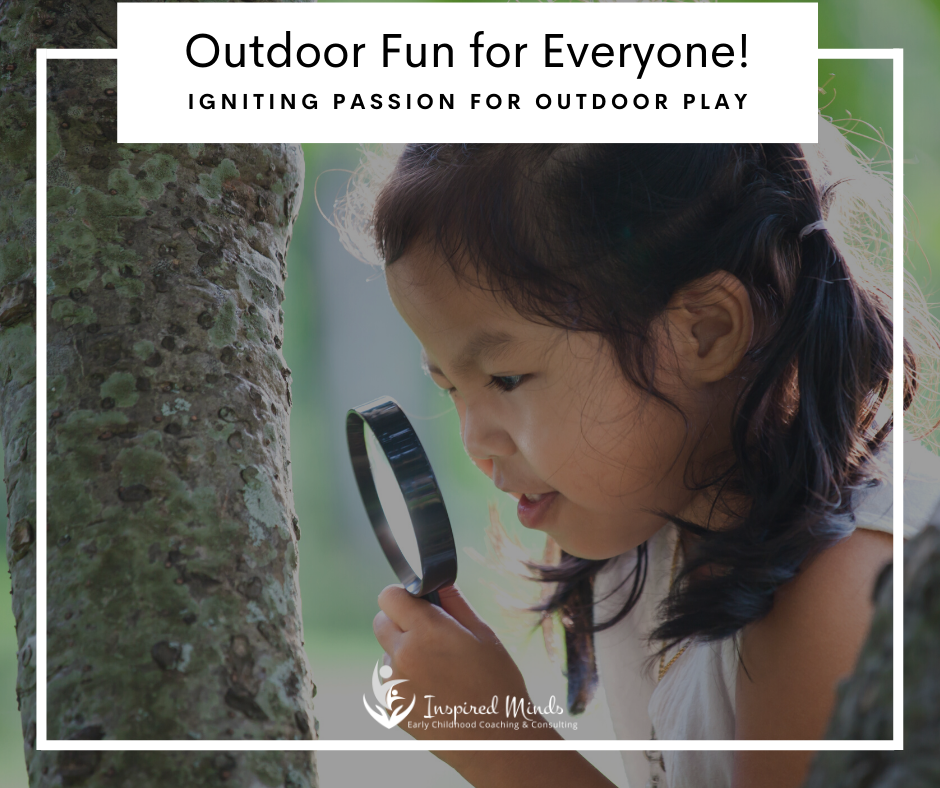 Igniting Passion for Outdoor Play
Let's Get Outside and Play! We just don't seem to hear or see that too much anymore. What happened to connecting with the world around us in a hands-on way, instead of looking at it on a screen? Do you know the names of local flora and fauna? Can you identify a variety of insects? Have you ever built rock towers or dragged a huge branch around? Let's go back to our roots and help children connect with the outdoor world around them. Together we will identify the importance of being outside, how it stimulates growth and learning, and how it's the natural playscape of early childhood. Let's get children connected to the natural world, discover safety in our communities and develop a sense of curiosity and respect for our Earth and each other.