No Waiting! Get Them Shaking! Learning Effective Transition Strategies
February 28, 2023 @ 6:30 pm

-

8:30 pm

$24.00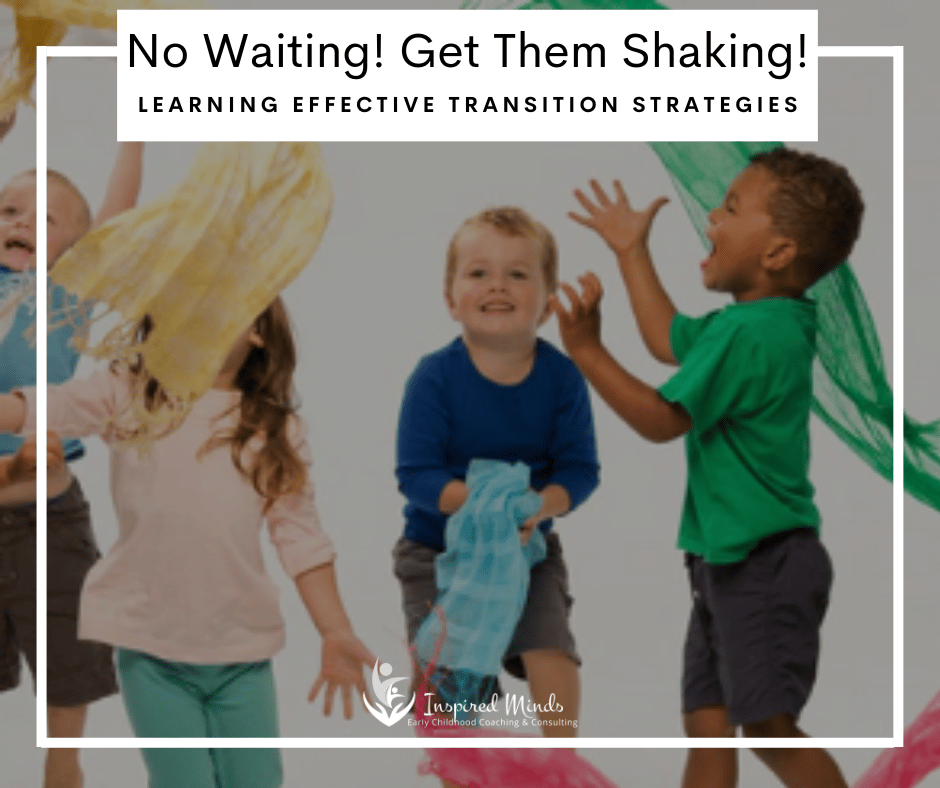 No Waiting! Get Them Shaking! Learning Effective Transition Strategies
I can see it like it was just yesterday…the children are climbing over each other as we help them put on their snow pants, jackets and boots to get them ready to go outside. It's a nightmare come true! Wait! This was yesterday! The reality sets in….transitions are HARD! There's no doubt about it. Whether it's the infamous 'clean up' time, going outside or coming back in, moving from lunch to nap time or helping those new children adjust to group care…it's a stressful time for many of us. It doesn't need to be. When we take the time to stop, be present and be intentional, we can minimize the stress of transitions not only for us but also for the children in our care. Children are not designed to sit and wait, so we cannot expect them to do so! What can we do to keep children engaged during transitions? To help this be a time of connections instead of directions. To help them navigate their own transitions successfully and with confidence. Let's get them moving! Let's get them engaged! Let's connect. Join me as we fill your transitional toolkit with strategies and activities that are sure to capture the attention and imagination of those little ones who struggle with transitions. We will look at our daily routine schedules to reflect on how they impact our transitional times. And of course, we will sing, play and dance with some NEW transitional ideas that you can add immediately to your practice. Let's do this!
Objectives:
Establish an understanding of why effective transitions are important to child development.
Identify strategies that support the 3 phases of effective transitions – before, during and after.
Develop a daily visual routine for children to help them with transitions.
Learn new transition songs, games and tools to use during transitions.
Things to Keep in Mind:
Registration closes 24 hours in advance!
This workshop will be held online through the Zoom platform.
You will need access to a smartphone, laptop, tablet or computer with audio capabilities to join us.
A link will be emailed to you 24 hours prior to the workshop. Please click the link 10 minutes before the workshop begins to join in.
Certificate of participation will be available to registered participants.
All registered participants will have 30 days access to the webinar recording.
E-transfers to be sent to tina@inspiredmindsecc.ca
Zoom link is included in your ticket email. Reminder emails will be sent out 24-48 hours prior to event.