Managing Stress: Finding Balance at Work and in Life
April 25, 2023 @ 6:30 pm

-

8:30 pm

$24.00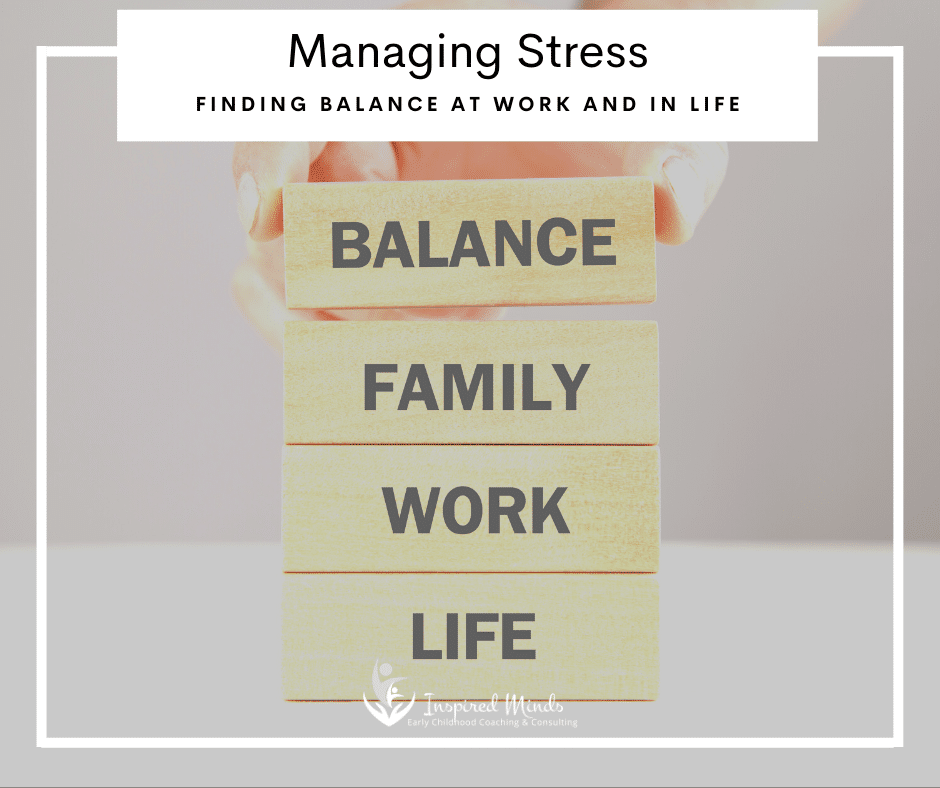 ONLINE Community Webinar
Managing Stress: Finding Balance at Work and in Life
Managing stress is not an easy task for many early childhood educators. We invest our heart, minds and bodies in what we do as professionals and often take things home with us. Not only the material 'to-do' list, but also the emotional 'to do' list. How can we manage the stresses of home and work? How can we find the balance that works for us? Managing stress is a journey within itself. Let's connect and talk about our journeys and all the different ways that we cope with stress and find a healthy balance between work and life so that our stress levels decrease and our peaceful, calming and joyful moments shine through. Identifying our stresses and how it affects our well-being. Learn effective strategies and tools to manage your time more effectively to decrease your stress. Connection is key. We are not in this alone. Let's find the balance together.
Objectives:
What is work life balance
Identify possible stressors for early childhood educators
Impact of stress on behaviours and well-being
Strategies to manage work-life balance
Things to Keep in Mind:
Registration closes 24 hours in advance!
PD funding available to eligible participants.
This workshop will be held online through the Zoom platform.
You will need access to a smartphone, laptop, tablet or computer with audio capabilities to join us.
A link will be emailed to you 24 hours prior to the workshop. Please click the link 10 minutes before the workshop begins to join in.
Certificate of participation will be available to registered participants.
All registered participants will have 30 days access to the webinar recording.
E-transfers to be sent to tina@inspiredmindsecc.ca
Zoom link is included in your ticket email. Reminder emails will be sent out 24-48 hours prior to event.