Online Workshop: From Crying to Smiling
October 12, 2021 @ 7:00 pm

-

9:00 pm

$19.00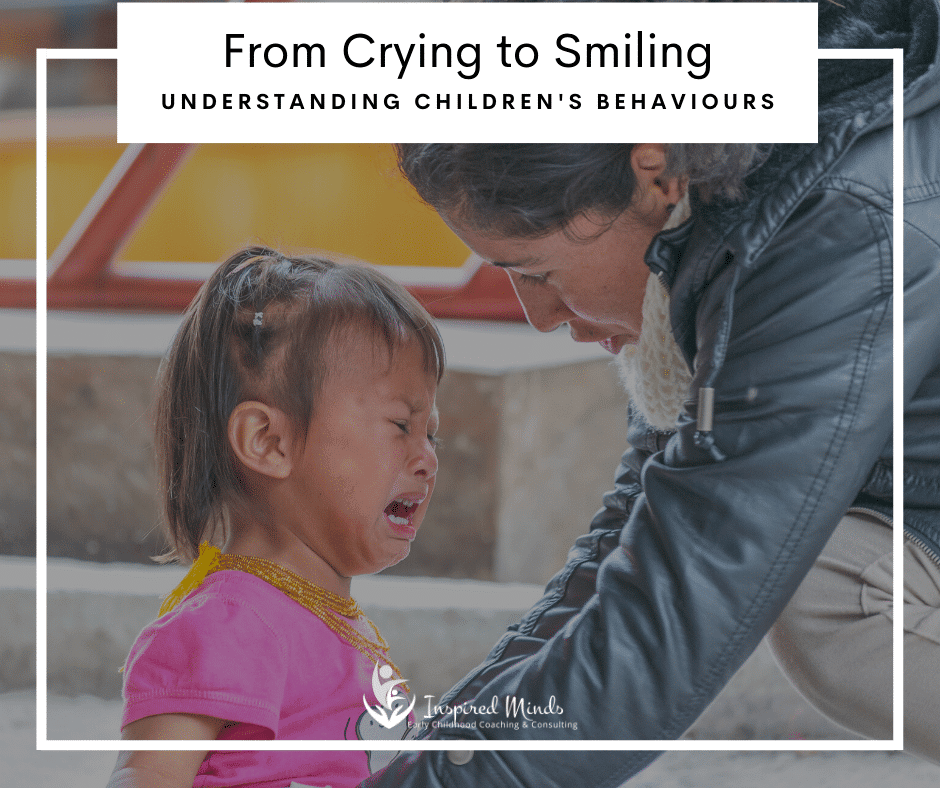 From Crying to Smiling:  Understanding Children's Behaviours
Ever wonder WHY some children react in ways we just don't understand? The screaming, biting and hitting came from no where! When a seemingly small situation throws them right into a major meltdown. Feeling like you're at a standstill of what to do next? Well, then this webinar is for you! Join us as we discuss the why's behind children's difficult and challenging behaviors and how we can support them during these difficult moments. Learn what happens in a child's brain when the are dysregulated and take away some tools that can help you bring them to a responsive state of mind. It's not easy sometimes…but YOU are the one who can make a difference. YOU can help them move from reacting to responding by making meaningful connections and adding some great activities and strategies that everyone can use!
Objectives:
Identify Behaviour as Communication
Review how Trauma Influences Behaviours
Understand the Impact of Environment on Behaviour
Implement Strategies for Positive Supports for Children's Behaviours
October Special $19.00 (reg. $24.00)
Notes:
This workshop will be held online through the Zoom platform.
You will need access to a smartphone, laptop, tablet or computer with audio capabilities to join us.
A link will be emailed to you in the days prior to the workshop. Please click the link ten minutes before the workshop begins to join in.
Certificates of participation will be available to registered participants.
All registered participants will have 30 days access to the webinar recording.