For the Love of Language!
April 20, 2021 @ 7:00 pm

-

9:00 pm

$24.00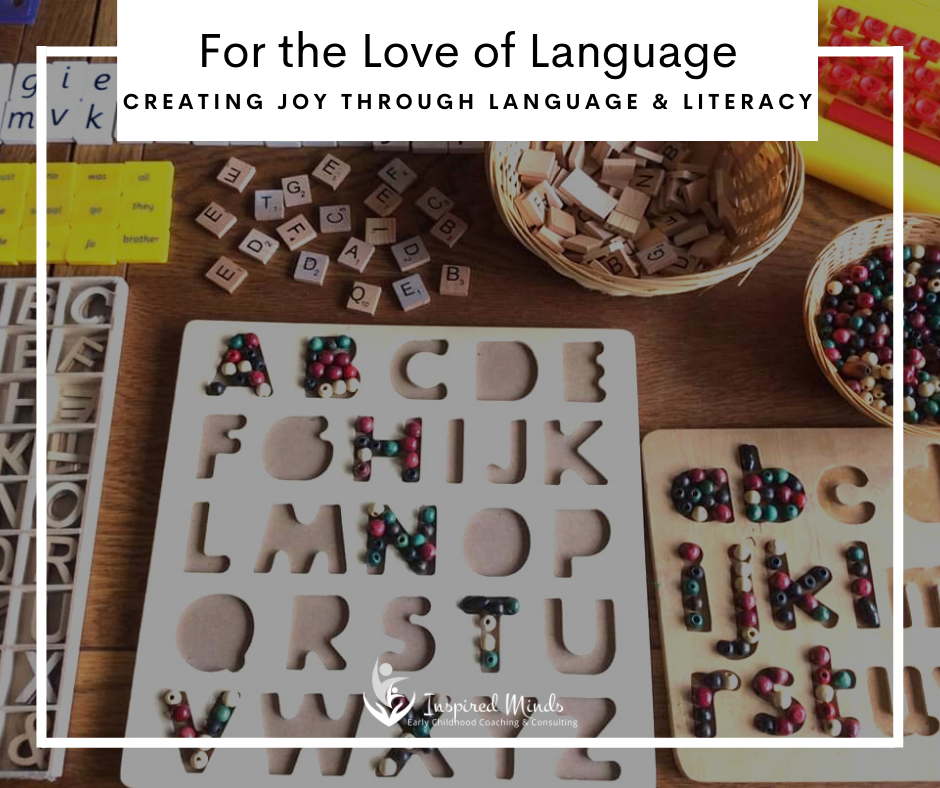 Creating Joy Through Language and Literacy
It is one of the best moments we can experience with children ~ sitting down with them or laying under the shade of a tree and reading a book together! How often do we actually do this with children though? Language and literacy though is much more then just reading a book a week, practicing writing skills and memorizing letters, phonics and spelling. Oh no! There's way more enjoyment to be had with enhancing our love of language. So, throw out those tracing pages and flashcard phonic cards and let's bring back playfulness in language learning! Let's explore some songs, poems, games, hands-on activities and movements that we can show children how much fun it is to listen, talk, read and write. Through children's natural desire to understand the world around them and communicate with those in their lives, we can create an environment that is filled with rich and robust opportunities to explore language and literacy! So let's spice up our love for language and get ready to have fun!