Creating Magical Spaces! Inspiring Early Childhood Environments
June 6, 2023 @ 6:30 pm

-

8:30 pm

$24.00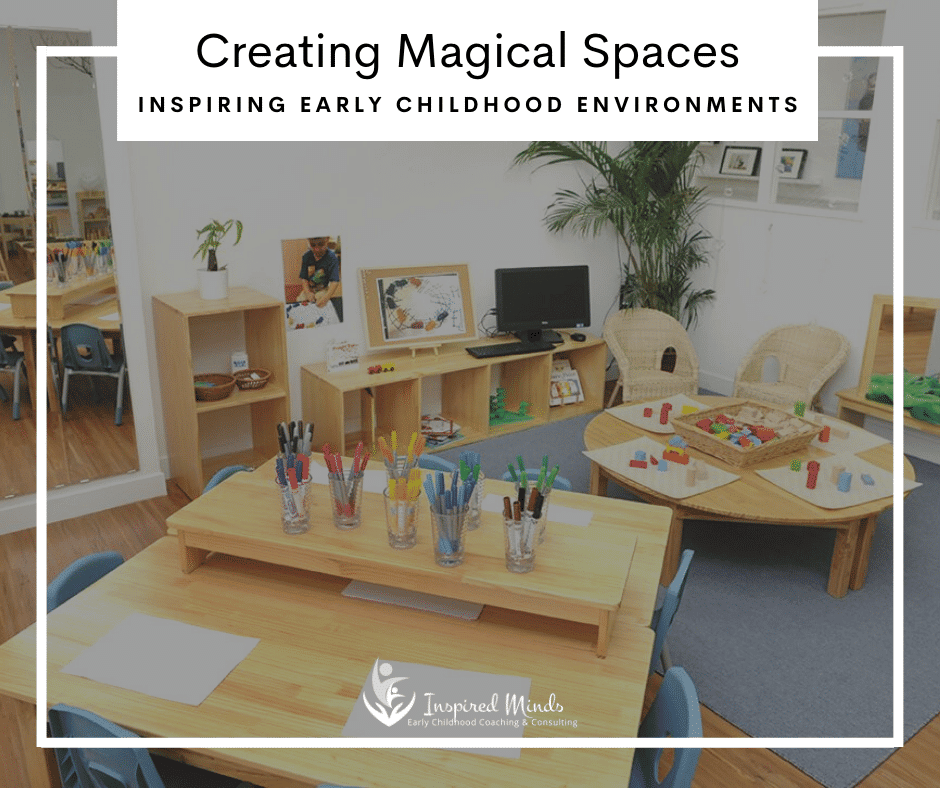 ONLINE Community Webinar
Creating Magical Spaces! Inspiring Early Childhood Environments
Creating a space that promotes curiosity, exploration, discovery and play is not a simple task. Trends change over time…so what's the latest and greatest in creating an environment that truly does captures the image of the child and children's play? It's a setting that focuses on the child, creates a natural environment for play, and promotes a sense of belonging, safety and wellness. A magical environment is responsive to the children and encourages everyone to actively participate in this joyous play space. Join us as we discuss all the various ways this can happen in early childhood settings. Inspiration can come from a carefully placed potted plant, to calming lights in a cozy corner to the how we participate and bring a sense of joy to the environment. Use your own magical touch to create a space that works for you and the children in your care. Not all spaces are the same – but each one is magical!
Objectives:
Time & space for play
Elements of an inspiring play space
Mindset of the educator
Things to Keep in Mind:
Registration closes 24 hours in advance!
PD funding available to eligible participants.
This workshop will be held online through the Zoom platform.
You will need access to a smartphone, laptop, tablet or computer with audio capabilities to join us.
A link will be emailed to you 24 hours prior to the workshop. Please click the link 10 minutes before the workshop begins to join in.
Certificate of participation will be available to registered participants.
All registered participants will have 30 days access to the webinar recording.
E-transfers to be sent to tina@inspiredmindsecc.ca
Zoom link is included in your ticket email. Reminder emails will be sent out 24-48 hours prior to event.