Build it Up! Designing Creative Block Spaces
May 30, 2023 @ 6:30 pm

-

8:30 pm

$24.00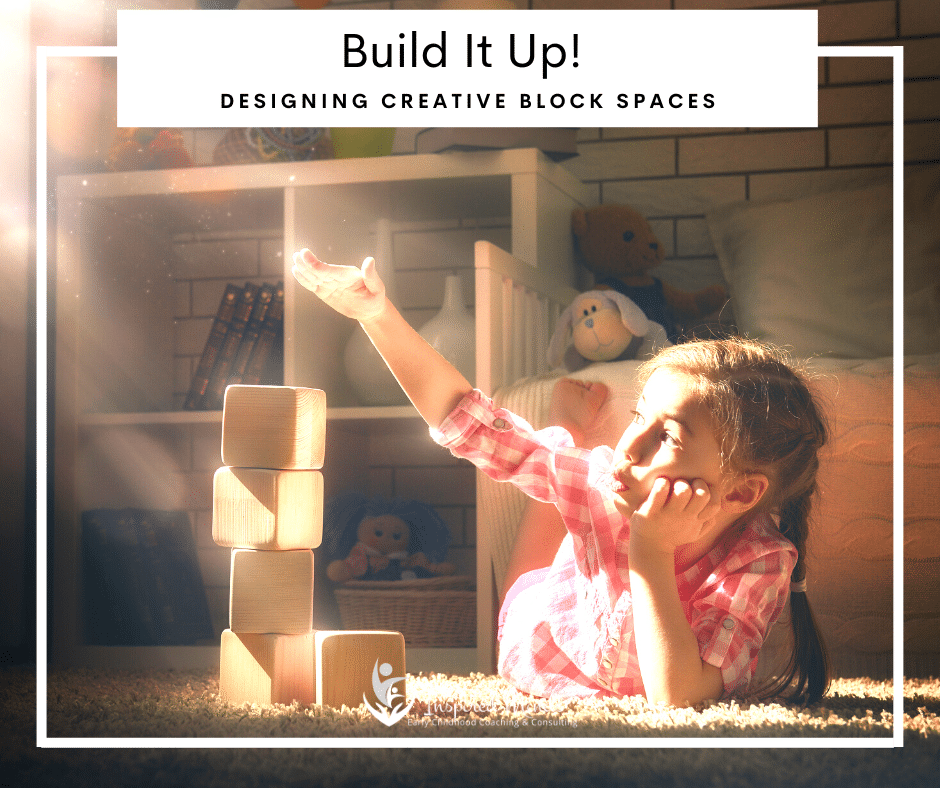 ONLINE Community Webinar
Build it Up! Designing Creative Block Spaces
Build it up! Knock it down! Build something new! Our block spaces are one of the most popular play spaces in our environment for many children. It's a space for children to express their creativity, problem solve, engage in different types of play and recreate the world around them. Here is where our engineers, landscape architects, architects, artists, urban designers and construction workers are discovered! Children are amazing at creating the world around them and a world they imagine when they are given the time, space and tools to do so! Let's support this creative outlet by reflecting on our block spaces and how they embrace the image of the child. What materials do we provide that nurture their interests here? How can we extend on these interests? From carpet samples, to types of blocks, to complimentary pieces, the possibilities are endless when we create responsive block spaces. Block spaces go beyond wooden blocks, people, cars and animals…there is so much more! Join us as we explore some unique ways to enhance your block space to allow children to express themselves, discover and PLAY!
Objectives:
Identifying the importance of block play
Identify the 7 stages of block play
Reflect on how to extend block play
Things to Keep in Mind:
Registration closes 24 hours in advance!
PD funding available to eligible participants.
This workshop will be held online through the Zoom platform.
You will need access to a smartphone, laptop, tablet or computer with audio capabilities to join us.
A link will be emailed to you 24 hours prior to the workshop. Please click the link 10 minutes before the workshop begins to join in.
Certificate of participation will be available to registered participants.
All registered participants will have 30 days access to the webinar recording.
E-transfers to be sent to tina@inspiredmindsecc.ca
Zoom link is included in your ticket email. Reminder emails will be sent out 24-48 hours prior to event.