Inspired Minds ECC is proud to announce our new online training opportunities for early childhood educators, providers and programs!
We have so many great strategies and activities to share that we just couldn't fit it all into our community and in-house workshops! That's why we developed these amazing webinars! So, whether you're brand new to the Inspired Minds community, or a loyal community member for years, these webinars will be sure to meet your needs!
Stay tuned for more information!!!
Community Webinars are open to everyone! Join us individually or get a group of ECE friends together for a watch party! Let's connect online!
Community Webinars include:
LIVE Interactive Online Sessions 
1.5 hours plus 30 minute Q&A after (2 hours total)
Evenings only (7:00 PM start time)
Registration Required
Certificates of Participation
Handouts & Resource Packages (downloadable)
Early Registration for VIP Members
Access to recorded webinars to registered participants
FEE: $24.00 (+GST) per person
Check out our Events page for upcoming community webinars! 
Need some training for just your team? Our Team Webinar option is for you! Choose from a wide range of webinar topics that will meet your team's needs.
Team Webinars include:
LIVE Interactive Online Session
1.5 hours online webinar with 30 minutes Q&A discussion after (2 hours total)
Flexible dates and times
Registration required from all team members
Access to the webinar recording
Virtual coaching/team follow-up meeting (max. 1 hour)
Handouts & resource package (downloadable)
Certificates of participation for attendees
Minimum 6 participants
Maximum 30 participants (each additional participant is $24.00)
Follow-Up Team Package (downloadable):
Includes:
staff goal forms, team meeting discussion topics, follow up strategies & activity extensions
Fee: $400.00 (+GST) Flat Rate Fee
Add-On Option: On-site Coaching Package$500.00 for 10 hours coaching (when COVID regulations permit site visits)
Email Tina to book your Team Webinar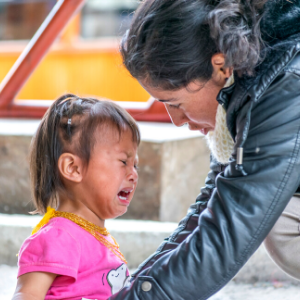 From Crying to Smiling: Understanding Challenging Behaviors
Ever wonder WHY some children react in ways we just don't understand? The screaming, biting and hitting came from no where! When a seemingly small situation throws them right into a major meltdown. Feeling like you're at a standstill of what to do next? Well, then this webinar is for you! Join us as we discuss the why's behind children's difficult and challenging behaviors and how we can support them during these difficult moments. Learn what happens in a child's brain when the are dysregulated and take away some tools that can help you bring them to a responsive state of mind. It's not easy sometimes…but YOU are the one who can make a difference. YOU can help them move from reacting to responding by making meaningful connections and adding some great activities and strategies that everyone can use!
Age: All Ages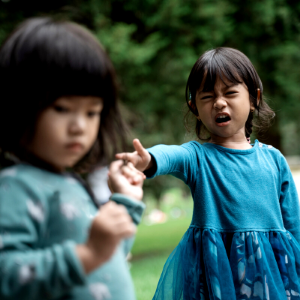 The Daily Struggle: Facilitating Conflict Resolution
Conflict is something that we all experience on a daily basis. We all have our own perceptions and experiences and opinions, and with children…these opinions can get very vocal! It's up to us, the adults in their lives, to facilitate how to resolve conflicts constructively so that our children can grow into success problem solvers and engage in healthy conflicts! It's not an overnight process, but with positive supports, children will start to understand different perspectives and understand how to resolve conflicts in a healthy manner. Let's help them on this journey of success and understanding!
Ages: 3+ yrs.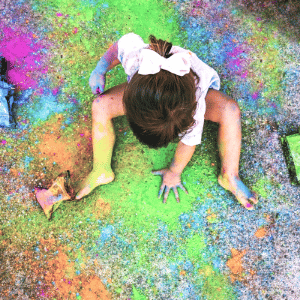 Cultivating Creative Hearts and Minds: Open Ended Creative Art Experiences for Young Learners
Creativity is intelligence having fun! Alberta Einstein had it right with his quote on creativity. Children are natural artists, as all their masterpieces is a visual representation of how they see the world around them. Let us foster this self expression through open ended creative art experiences! For children, the focus on art is the process of creativity, not the end result. So, let's provide an environment full of creative materials that allow children to enjoy the creative journey and show us their colorful world!
Ages: All Ages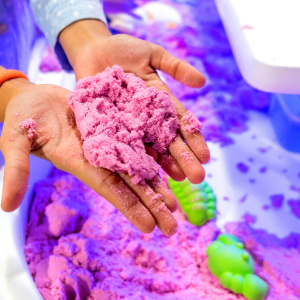 Sticky, Slimy Sensory Fun
Sensory fun for everyone! Whether you work with infants, toddlers, preschoolers, school age children…or adults, sensory activities are great ways for everyone to express themselves, explore, discover and create! Sensory activities are a multi-model learning opportunity delivered through the best way possible – through play! Join me as we find new and create ways to stimulate children's curiosity to explore with their senses and engage in rich playful learning opportunities!
Ages: All Ages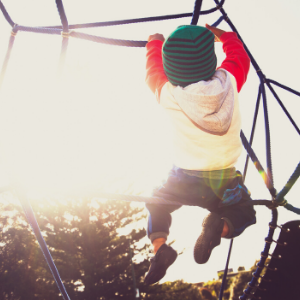 Adventures of Play: Exploring Risky Play
Taking risk is a necessary part of play. It's part of how children assess what they can do, what challenges them and what to leave until a later date to try. However, many of us face obstacles, barriers and reluctance to accept this into children's play. Join me as we discuss what risky play is, how it promotes development and how to overcome those barriers and obstacles. Let's take a look at all the different levels of risk children engage in during their play and how we can help provide an environment that allows children to explore naturally – with risk!
Ages: All Ages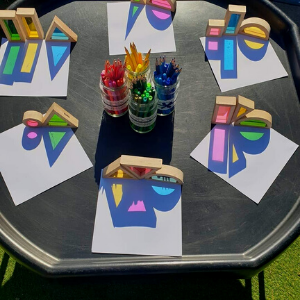 Provocations and Invitations to Play!
How do we create an environment that extends on children's natural curiosity and interests in the classroom? How can we introduce new ideas, based on our observations and our understanding of possibilities for children? Rooted in the emergent curriculum approach, setting up provocations and invitations are a part of how we can create an environment that stimulates curiosity, exploration and encourage independent thinking. Learn how to showcase these amazing displays to stimulate and build upon your children's interests and sense of wonder.
Ages: All Ages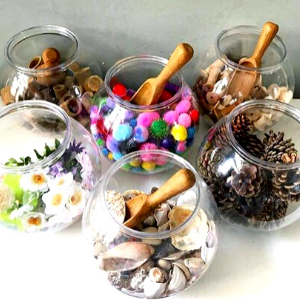 Seeking and Exploring with Loose Parts! Beyond the Basics
Loose Parts! The possibilities are endless when we provide an arrange of loose parts (open ended) materials for children to explore. Remember the possibilities of a cardboard box?! Was it a den? A space ship? Or a 3D canvas to paint and draw on? The possibilities are endless! Join me as we learn the advantages of including loose parts in your early learning environment and how to promote creativity and adventure with children through loose parts. True play and imagination really shine when we add these valuable materials to our classrooms – the learning opportunities are endless! The experiences and memories are priceless!
Ages: All Ages
Wonderful World of STEM! Exploration and Discovery Through STEM, STEAM & STREAM
STEM – Science, Technology, engineering and Math; STEAM – Science, Technology, Engineering, Arts and Math; STREAM –  Science, Technology, Reading, Engineering, Arts and Math. No matter which acronym you use, STEM activities are bound to be a hit with children as they encourage problem solving, exploration, creativity, discovery, trial and error and collaboration! Children are naturally curious and want to try things out to see what happens. So, it's up to us to provide these rich, playful learning opportunities to build on this natural instinct to explore and learn. Let them take the reigns on these activities as we take a step back and move away from teacher demonstrations to child led explorations!
Ages: All Ages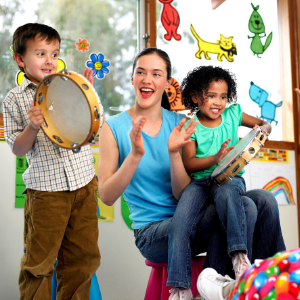 Songs, Shakes and Shimmies! Musical Experiences for Children
I remember my childhood being full of dancing and singing – regardless if we could do either! It was full of laughter and smiles every time. Children need to move and they love to sing! Let's promote this interest by incorporating it on a daily basis in our early childhood programs. From props, to movements to creating your own special songs – learning happens when children move and have fun. Join me, as we discover our unknown voices and creative abilities to create a joyful and musical environment! Let the hip shakes, toe tapping,  and terrific tunes begin!
Ages: All Ages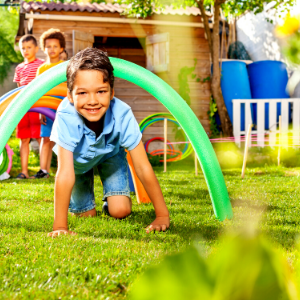 On the Move! Active Play Activities to Get Children Moving!
In a world that seems to promote sedentary activities, it's important that we get children moving from a very young age. After all, this is how children learn! So, how can we get children moving every day  to ensure they are healthy in body, mind and spirit? Get them moving! Join me as we learn a variety of ways to keep children learning by moving! From those quick 2 minute activities to the full 1 hour opportunities, we will ensure that children enjoy being active and engage in rich learning opportunities. Whether it's stretching on your own, joining a small group for jumping activities or a large group completing an obstacle course, its up to us to set up the environment to help kids stay active. Let's Get Moving!
Ages: All Ages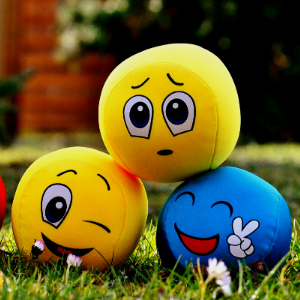 The Me, the You, the We! Facilitating Social Emotional Learning in the Early Years
Feelings! Feelings! And more Feelings! The everyday struggles of identifying and understanding big emotions is a tough gig for young children. It's all so hard! But with the right positive supports and environment, children can thrive and build those skills required to manage these big emotions. SEL, Social Emotional Learning,  is all about understanding the self and then understanding others to be a positive member of our community. Let's get together and learn how we can provide a place of vitality so every child can build the skills needed in SEL!
Ages: All Ages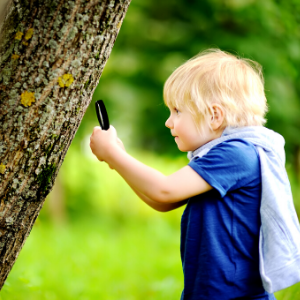 Escaping into the Wild! Outdoor Fun
Let's Get Outside and Play! We just don't seem to hear that, or see that, too much anymore. What happened to connecting with the world around us in a hands-on way, instead of looking at it on a screen? Do you know the names of local flora and fauna? Can you identify a variety of insects? Have you ever built rock towers or dragged a huge branch around? Let's go back to our roots and help children connect with the outdoor world around them. Together we will identify the importance of being outside, how it stimulates growth and learning, and how it's the natural playscape of early childhood. Let's get children connected to the natural world, discover safety in our communities and develop a sense of curiosity and respect for our Earth and each other. 
Ages: All Ages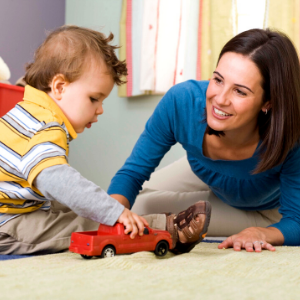 Caring Connections: Interactions that Matter
The comfort of an encouraging smile. The caring reassurance after a fight with a friend. The excitement of co-celebration as they discovery a new skill. How we interact with children has a huge impact on children's growth and development, not only their social emotional development, but also in their abilities to problem solve, resolve conflict, and take risk because they feel safe! Children rely on positive, supportive and encouraging adults in their live to show them they are respected, safe and loved. This type of interaction doesn't happen just by supervising, asking questions or giving direction. It comes from a deep connection between the adult and the child. A connection that takes time to build and takes intentional interactions. Let's learn some strategies of how to build this connection with ALL children – from the ones we struggle with to the ones who love us the moment they come through our doors.  Understanding what each child needs to feel a connection will help us establish that bond with each child and continue to see that relationship blossom. Connection is key!
Ages: All Ages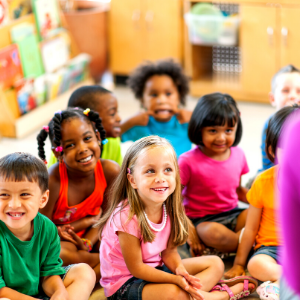 We All Belong! Inclusive Practices in the Early Years
We live in a world that is wonderfully diverse – not only culturally but also in our unique abilities. Some of us can sing while others can solve Sudoku in a couple minutes. Children all learn at their own rate and in their own way. It's up to us, the important adults in their lives, to help them on this journey they are travelling on. In order to do this effectively, we need to understand what these abilities are, how they are unique to each child, and what we can do to support them. This is what we discuss in this session! Let's talk about all the different learning styles of children, from extrovert to introverts, to children with Autism, hearing impairments or with sensory processing disorder. Every child can learn! Every child belongs! Let's make sure we can set up our environment for every child and get them on their path to the future!
Ages: All Ages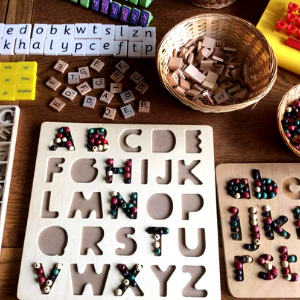 For the Love of Language: Creating Joy through Language & Literacy
It is one of the best moments we can experience with children ~ sitting down with them or laying under the shade of a tree and reading a book together! How often do we actually do this with children though? Language and literacy though is much more then just reading a book a week, practicing writing skills and memorizing letters, phonics and spelling. Oh no! There's way more enjoyment to be had with enhancing our love of language. So, throw out those tracing pages and flashcard phonic cards and let's bring back playfulness in language learning! Let's explore some songs, poems, games, hands-on activities and movements that we can show children how much fun it is to listen, talk, read and write. Through children's natural desire to understand the world around them and communicate with those in their lives, we can create an environment that is filled with rich and robust opportunities to explore language and literacy! So let's spice up our love for language and get ready to have fun!
Ages: All Ages
Mighty Transitions! Discovering Transitions that Work!
Oh those transitions! From here to there and back again. They could be a time of chaos or a time of calm – which one do we plan for?! That's right! Transitions can be calm, fun and effective if we intentionally plan for them! A planning goes a long way when it comes to helping children transition throughout the day through multiple types of transitions. And since not every strategy works with every child, we need a whole pocket full of ideas (or a backpack full). So let's get some ideas stashed away in our back pocket to pull out when we need them the most. During this session, we will brainstorm, practice and play some unique transition ideas that will be sure to add some zen and some flavor to your transition times.
Ages: All Ages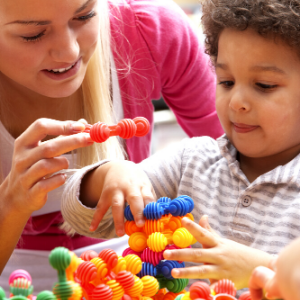 Observing Play with Intent! Enriching Your Emergent Curriculum Approach
Every take the time to sit back and simply observe children playing? The conversations they have, even by themselves. The curiosity they show when they are exploring something new. The expressions of satisfaction when they are deep in thought in play and when they reach a personal goal. These observations of play tell us so much about the children's perspective and learning journey, that we need to write this down and capture it! There are so many discoveries and 'ah-ha' moments throughout the day that it's sometimes difficult for us to figure out what to write down though. So let's learn together as we discuss strategies of intentional observations and practice how to conduct intentional observations that assist us in enriching our environment by implementing the emergent curriculum approach.
Ages: All Ages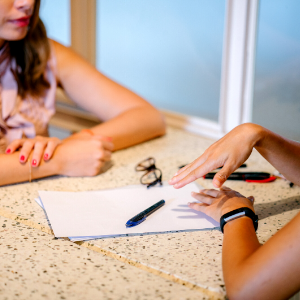 Playful Planning! Enriching Your Emergent Curriculum Approach
Playful learning experiences promote a sense of curiosity, exploration, and confidence, which are what we all strive to achieve when we plan for our early childhood environment and our children's experiences. To achieve this, one of the most popular and best approaches is the emergent curriculum approach. This approach let's the child lead the playful experiences and follow their own learning path. Our job, as early childhood educators, is to observe their interests and plan to extend on these interests. Being intentional on how we prepare the environment for these extensions is a key element to emergent planning. Join me as we discuss planning strategies that work for everyone. There is no 'one size fits all' when it comes to planning for children's play, so let's explore what your journey is with the children and how you can plan for play!
Ages: All Ages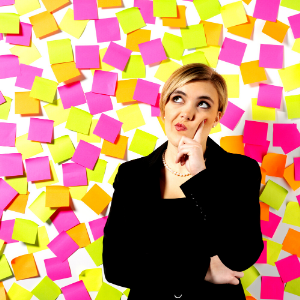 Reflections of Playful Learning! Enriching Your Emergent Curriculum Approach
After a full day of play, everyone is exhausted! Oh, but what fun we had! What learning transpired! It was a success! Before we forget of all the adventures and discoveries, it's time to reflect. Reflection is a main factor when enriching your emergent curriculum approach. Reflection has many facets, and looks different for each educator and each group of children. In this session, we will look at the many different ways to reflect on playful learning; from documentation boards and learning stories to brainstorming for future experiences and revamping our environment. Personal reflection, team reflection and reflection with the children are all elements of this process. It's time to capture the moments of play an joy in early childhood!
Ages: All Ages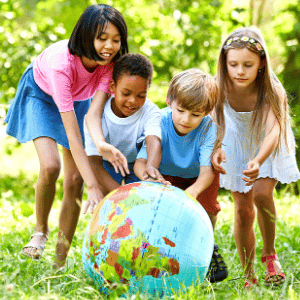 Children Around the World: Celebrating Cultural Diversity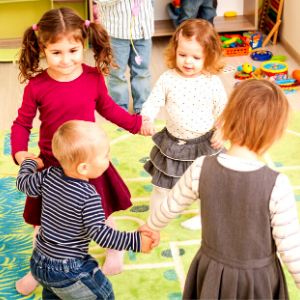 Challenging Circle Times: Reflections of Quality Circle Time Practices and Activities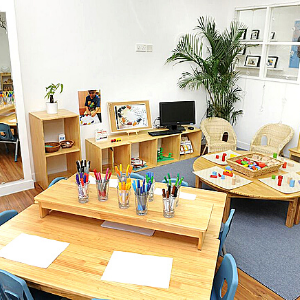 Enlightened EC Environments: Enhancing Your Early Childhood Environment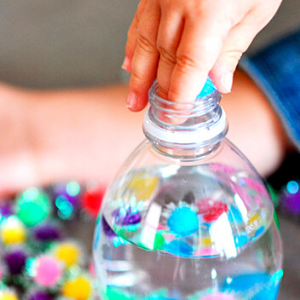 Magical Fingers! Engaging Activities to Promote Fine Motor Skills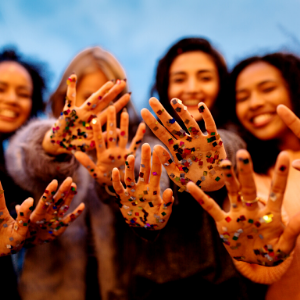 TEAMsperation! Connecting with Your Early Childhood Team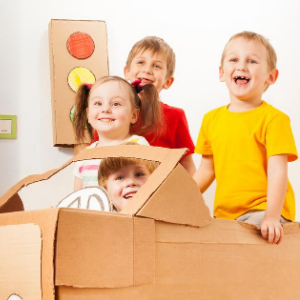 To Infinite and Beyond! Imagination & Creativity in Pretend Play Experiences
This is My Family! Connecting with Families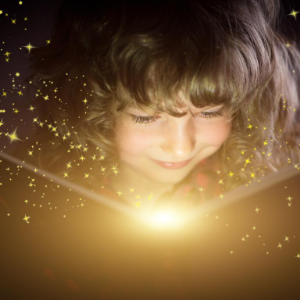 Do You Remember the Time? Early Childhood Portfolios and Assessments